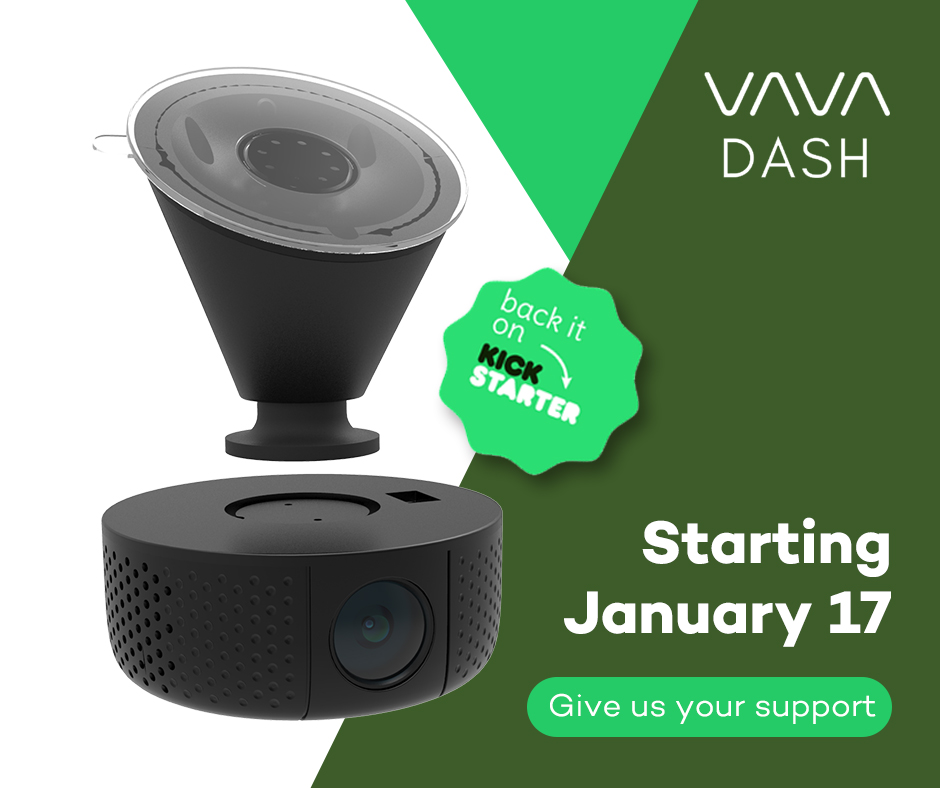 Whether you're looking for a dash cam to gain some extra confidence on the road, or you need it for your delivery driver private business to make sure things go smoothly, the VAVA Dash packs quite a few tricks up its sleeve in terms of both the hardware and the software that'll make it worth your time.
These make it an extremely appealing option that stands up to higher-priced models and easily exceeds them on a versatility level.
Read on and find out how the VAVA Dash is designed to provide the users with all the goodies onboard cameras come with at a comparatively lower price tag.
The VAVA Dash is being crowd-funded on Kickstarter starting January 17. The earliest birds are in for the best deal consisting of a VAVA Dash PLUS a custom car charger adapter for just $99 (that's more than 50% off the retail price of $199).
Follow the link below and support us for as little as $1:
Innovative Hardware: 360-Degree Swivel Design
Unlike the conventional car DVRs that record only in the direction they're pointed at, the VAVA Dash features an adjustable swivel build that lets you rotate it up to 360 degrees.
Such design empowers the users to choose where to orientate the dash cam's shooter and capture pictures / footage of what matters to them. This comes in handy when something of interest is going on inside the cabin and an instant turn allows you to record it on the go.
By featuring a 360-degree rotatable build that empowers the drivers to captures virtually any occurrence all around and inside the vehicle at the most suitable angle, the VAVA Dash presents itself as a valid option for both personal and private business use.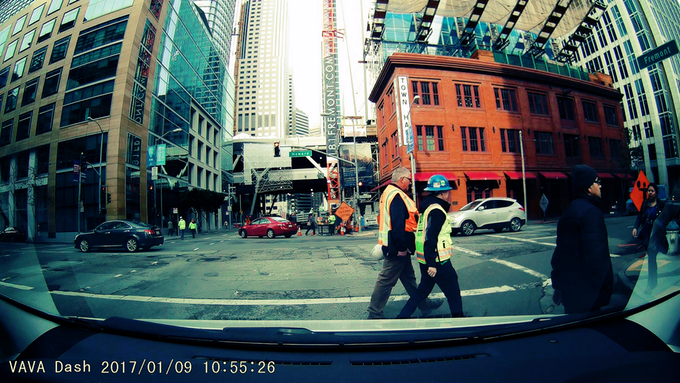 In this regard, Taxi, Uber, or other delivery drivers too would benefit from a fully adjustable design that allows them to capture evidence of any occurrences inside the vehicle's cabin with just a twist of the dash cam.
Read the blog "The VAVA Dash and Usability: Staying Safe on the Road Made Easy" for a closer look at the VAVA Dash's user-friendly, customizable hardware interface.
http://blog.vava.com/the-vava-dash-user-friendly-operation/
Innovative Software: Pairing Multiple Units for Extra Coverage
Benefiting from high-specced hardware and innovative software, the VAVA Dash performs just great as a standalone device. Yet it is when you pair two or more VAVA Dash units that this dash cam really shines.
The VAVA Dash brings to the table a highly versatile software that allows the drivers to pair two or more individual units with just one device (e.g. your smartphone). By doing so, the users will benefit from both a more comprehensive visibility of their surroundings and an additional flexibility in terms of the car DVR's installation (without the nuisance of wires to tuck away).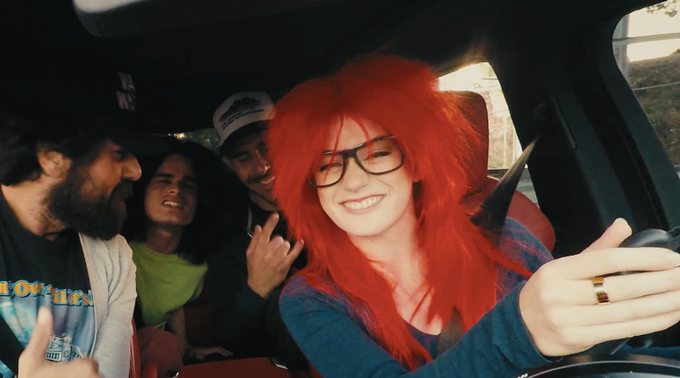 Lear more about the VAVA Dash integrated camera app and how this lets you pair with your device over Wi-Fi in our blog "The VAVA Dash: Keep Pictures and Videos Organized with the Dedicated Camera App".
http://blog.vava.com/the-vava-dash-dedicated-camera-app/
While coming in at a very attractive price tag ($99 for our Kickstarter earliest backers and $199 once it hits the market), the VAVA Dash provides the users with an increased versatility that exceeds what higher-priced dash cams have to offer.
By means of its innovative 360-degree rotatable build and an advanced software that allows for multiple pairing, the VAVA Dash sets itself as an advanced all-around car DVR for both personal and private business use that won't break the bank.