Music Wellness
Avid music listeners can agree that the beautiful, eclectic, fun – or even emotional sounds coming from music can transport us to another dimension. While amazing songs can definitely set the mood, research has proven that the experience of listening to music can actually provide health benefits, strengthen memory retention, and increase your levels of dopamine (which affect everything that "feels good"). If you're not already a music fan (huh?!) , peep our infographic below and learn more about how music affects your body. Happy listening!
Music Affects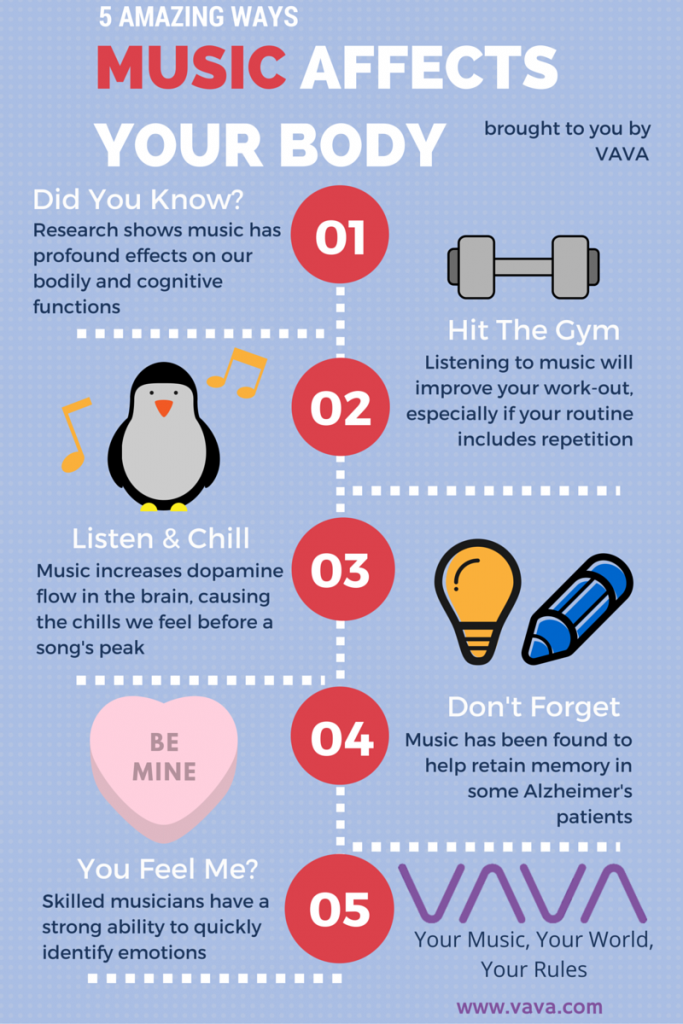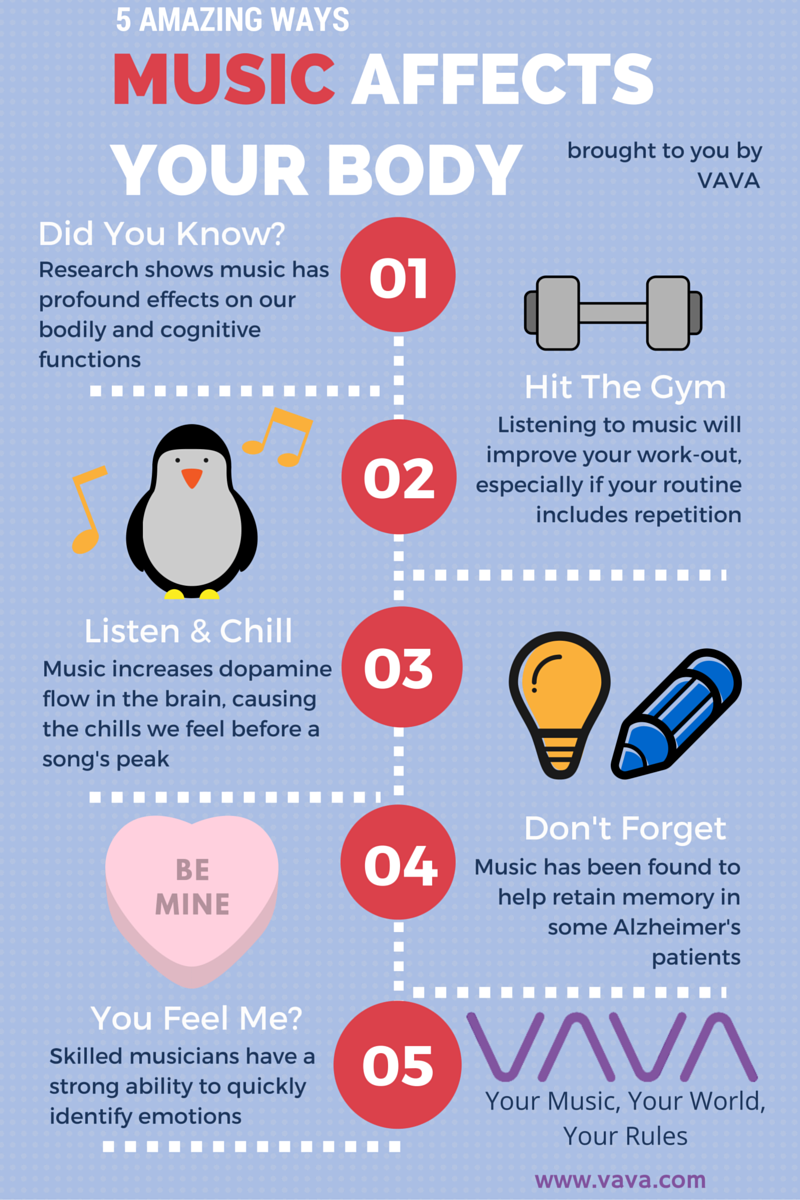 source: cracked, newsinhealth
Let VAVA be a part of your listening experience by visiting our website and Amazon listing.
-VAVA Nation