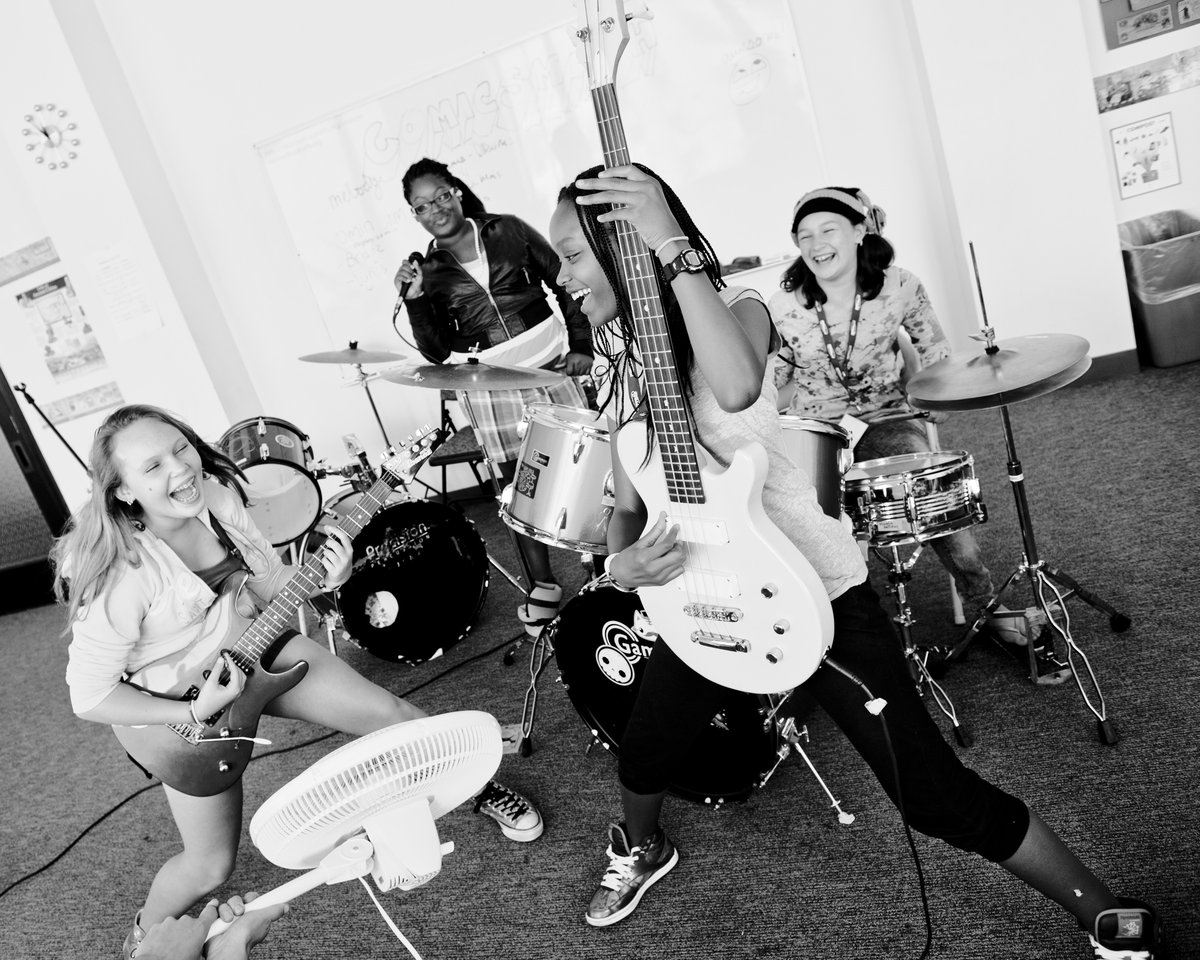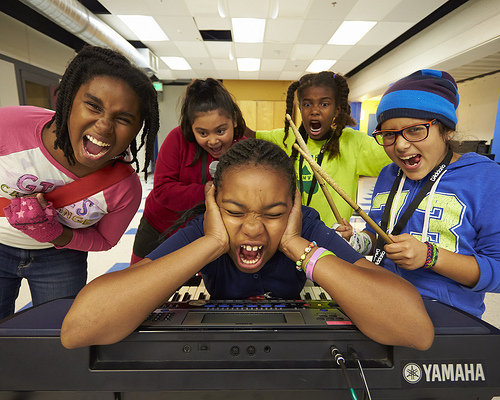 Based in Oakland, California (arguably one of the greatest hubs of culture and music) the non-profit organization Bay Area Girls Rock (BAGR) has been teaching young girls and teens about music and vibrant self-expression since 2008. Since then, the organization has grown to host over 50 awesome camps throughout the United States, Canada, Europe, and South America.
Inspired by the first Rock 'n' Roll Camp for Girls in Portland, Oregon – BAGR instills that no matter your skin color or socio-economic background, a program that celebrates diversity and supports positive role models should be available to students everywhere. This month, VAVA had a chance to talk to Program & Volunteer Coordinator Sabrina Sierra about this amazing organization and its programs.
Before coming to BAGR, Sabrina was involved in multiple areas of entertainment jobs. As a musician, she's been a radio and event DJ, ran sound at show venues, and even taught music lessons. The Bay Area native inevitably gravitated towards an organization like BAGR which advocates the importance of diversity (both in skin color and gender) in the world of rock music.
"I was born and raised in the Bay Area, and even in such a progressive, creative, diverse place, there wasn't much support or visibility for girls (especially brown girls) interested in rock or working in music."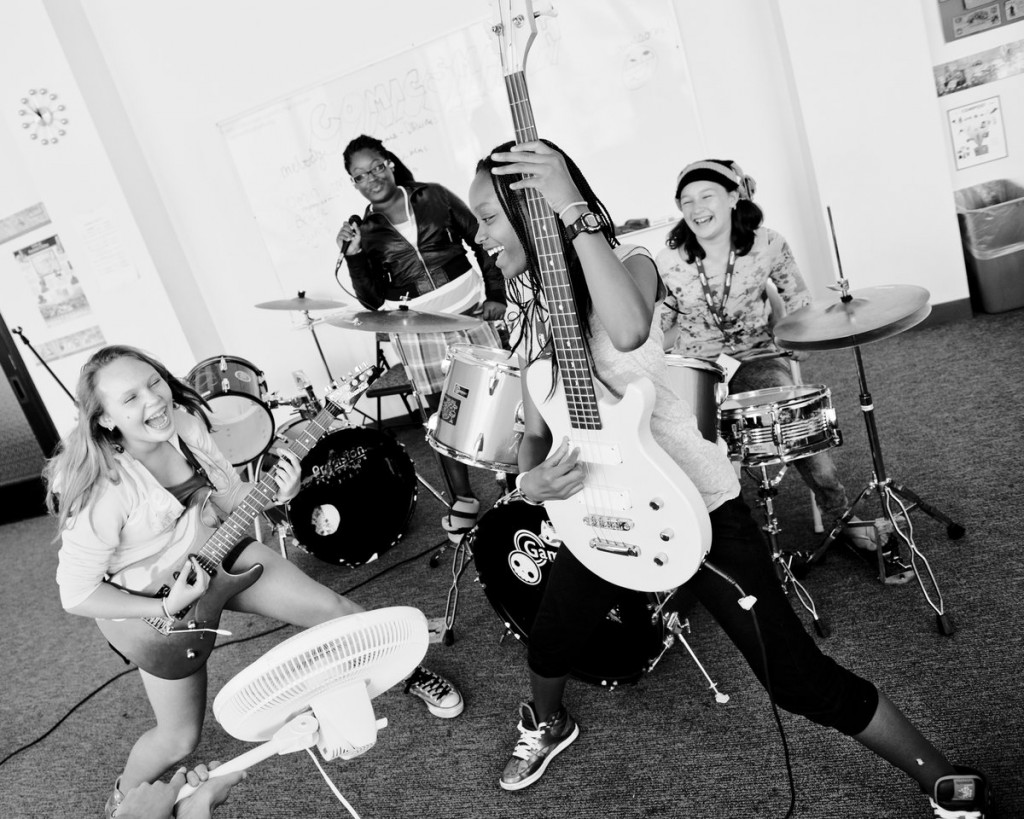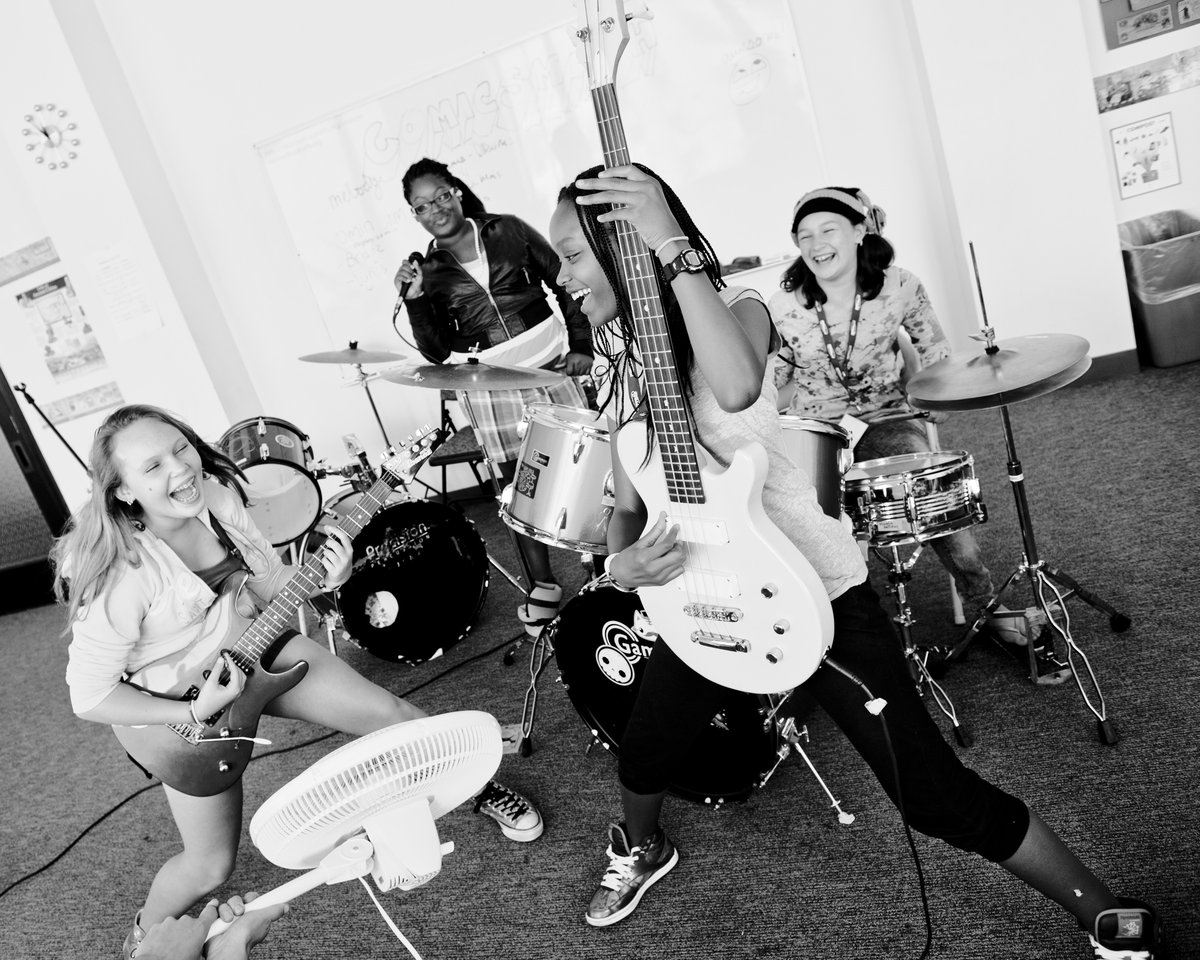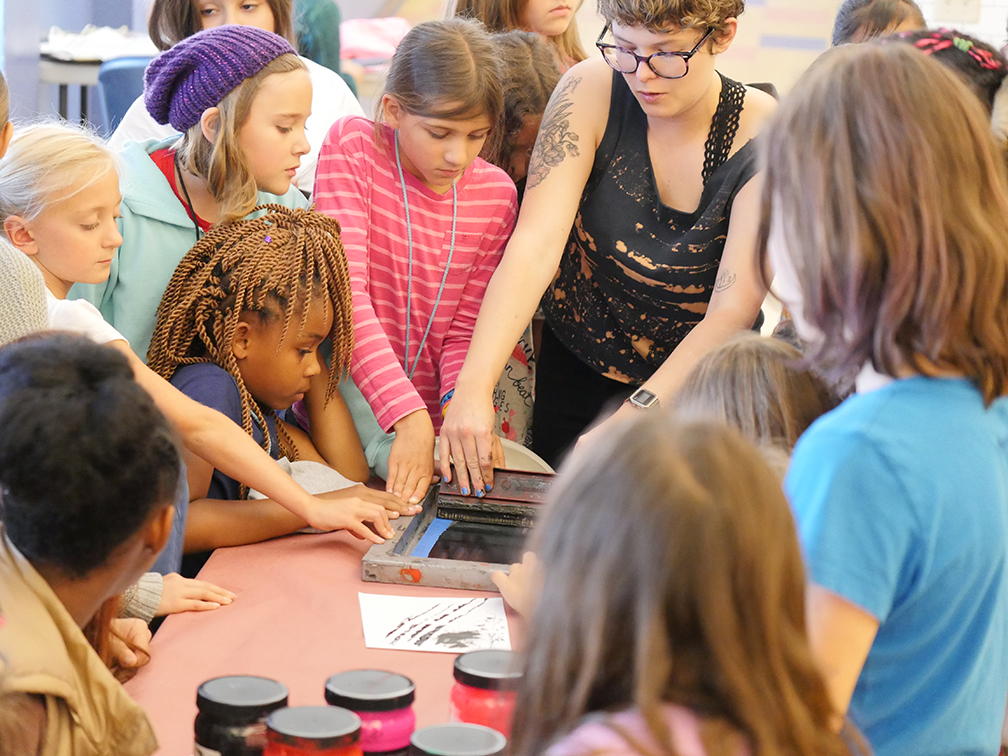 With so much to learn about music (working together in a band, reading notes and sheet music) BAGR offers a multitude of programs for girls ages 8 to 18. Sabrina explains that their programs are a tool for greater life lessons.
"Campers learn an instrument, form bands, write original songs, and perform those songs at a showcase at the end of each program. Through music, we teach collaboration and communication, encourage creativity and expression, and build relationships between people with a variety of backgrounds and experiences. "
From the months of January through March, BAGR holds the Girls Rock After School Program or GRASP where students attend workshops and band practice. The Summer Camp is often their most exciting program which includes music lessons and a huge musical showcase at the end of the camp session. That's not all – there's even a 3 day Rock camp for adults who still want to live out their Rock 'n' Roll dreams!

Check out an awesome showcase from their GRASP program below!
BAGR is a fun and challenging program – but the lessons don't stop when it's over. Sabrina agrees –
"BAGRC is important to me because it's a space where we are actively creating the world we want to see–a world where marginalized voices are amplified, where art and expression are valued, where collaboration and creativity replace competition. Misogyny is still rampant in the music industry and most music scenes, and Rock Camp is a super powerful place to build skills and community."
Together we can help Bay Area Girls Rock continue their mission of breaking stereotypes and creating positive spaces for young girls everywhere. Learn how you can make a donation to their end-of-the-year fundraiser at https://bos.etapestry.com/fundraiser/BayAreaGirlsRockCamp/bagrc16/aboutEvent.do and www.bayareagirlsrockcamp.org
---
Are you ready to Rock out after reading about this awesome non-profit? Listen to our Spotify playlist of GIRLS WHO ROCK – made specially by the folks at BAGR! Featuring female music pioneers Lauryn Hill, Grimes, India Arie, The Runaways, and many more!
Kathy Nguyen
Kathy enjoys writing about trending pop culture and giving you the scoop behind your favorite musicians, entertainers and more.
Related posts