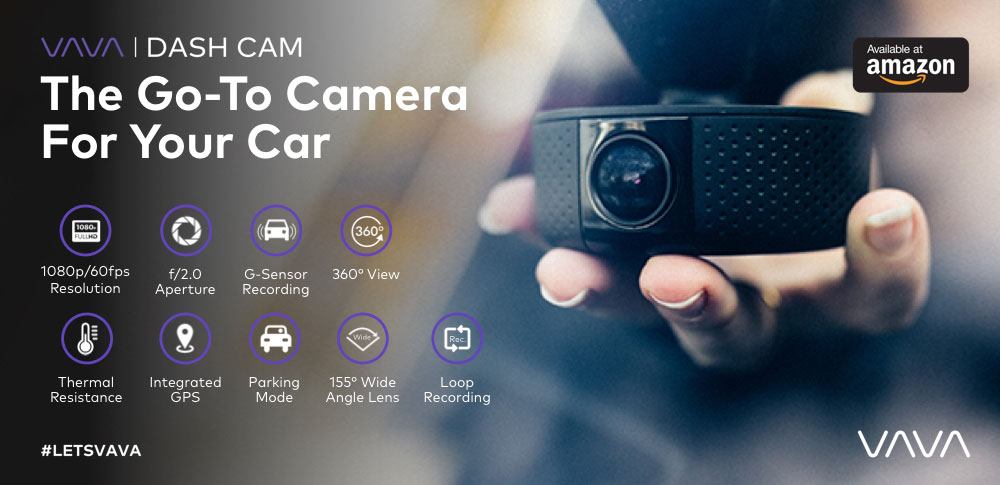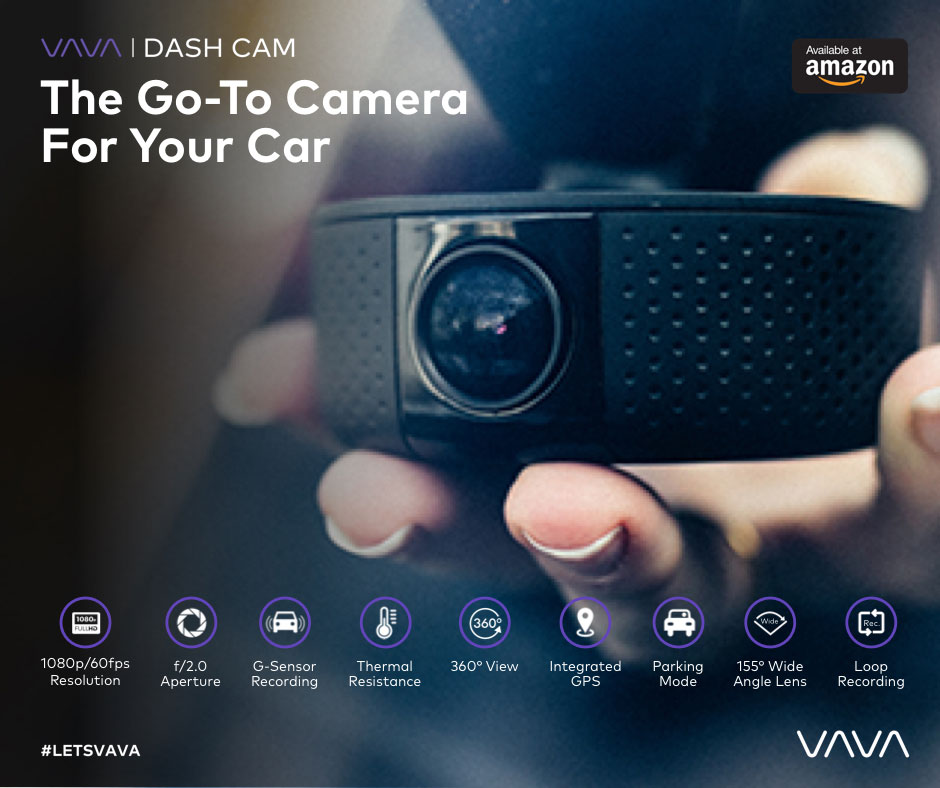 It's the moment we've all been waiting for, the chance to finally bring your car into the 21st century. No, unfortunately, it's not a flying convertible, although Elon Musk has definitely been teasing their arrival in the next couple years. Instead, we are so excited to announce that the VAVA Dash Cam, the most funded product of its type on Kickstarter, will finally be available on Amazon starting December 4th! Please feel free to take a few minutes to do your happy dance. We certainly have, more times than we can count.
Thanks to all of our supporters who have voiced and shown their love over the last 11 months. For those of you who didn't get onboard early, we can't wait to tell you why you should head on over to Amazon to grab yourself the latest iteration of the VAVA Dash Cam. It's the smartest decision to make for improving your safety while you drive. At least until we have perfect, self-driving cars.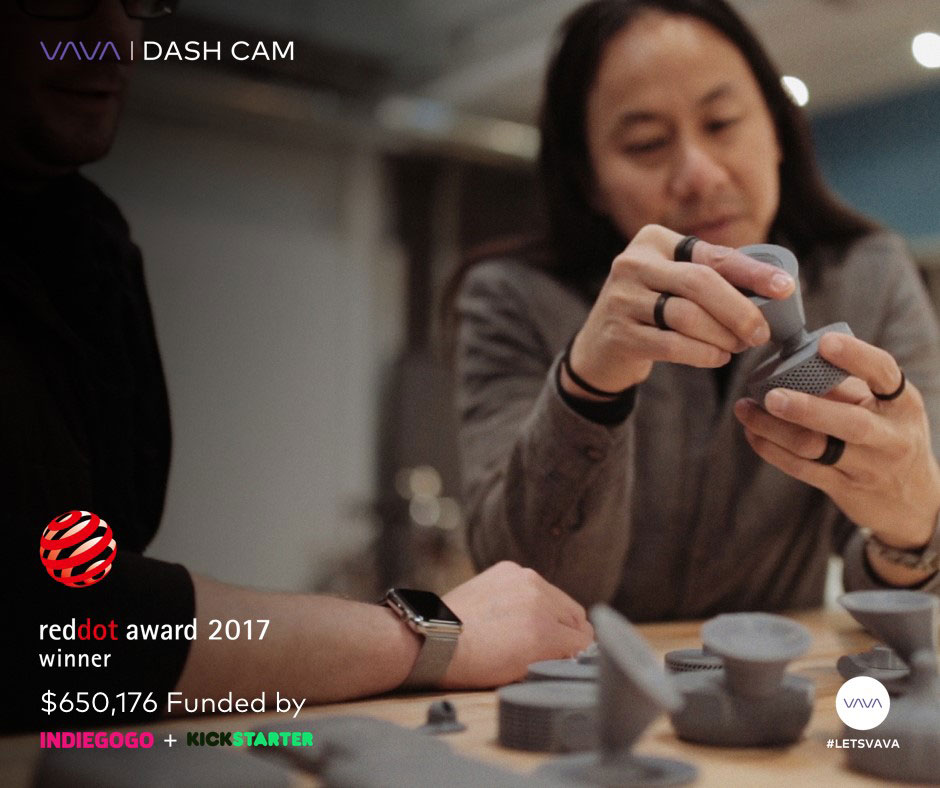 The Low Down
The first question you'll probably ask yourself is "why do I need a dash cam?" Well, there are a whole host of reasons. First, it helps protect you from driving and parking accidents, especially in situations where it's your word against the perpetrator. Dash cam footage, although not always accepted in court, can provide considerable evidence of wrongdoing, especially if it captures a license plate number. You can equally defend against insurance fraud – you know, all those videos of Russians pretending to be hit by a car. It's actually becoming a serious problem all over the world. If you can show that an "accident" was faked, you can help insulate yourself and your family from potential legal and financial liability.
Beyond the above, dash cams are wicked fun. Film your whole road trip, from sea to shining sea, without having to hold your iPhone up to the windscreen or outside the car. Or, if your luck is good enough, you can capture some seriously impressive sights through a dash cam, like a meteor crashing to earth or Bigfoot crossing the road. For a relatively limited investment, you and your car can be prepped for any eventuality while out driving.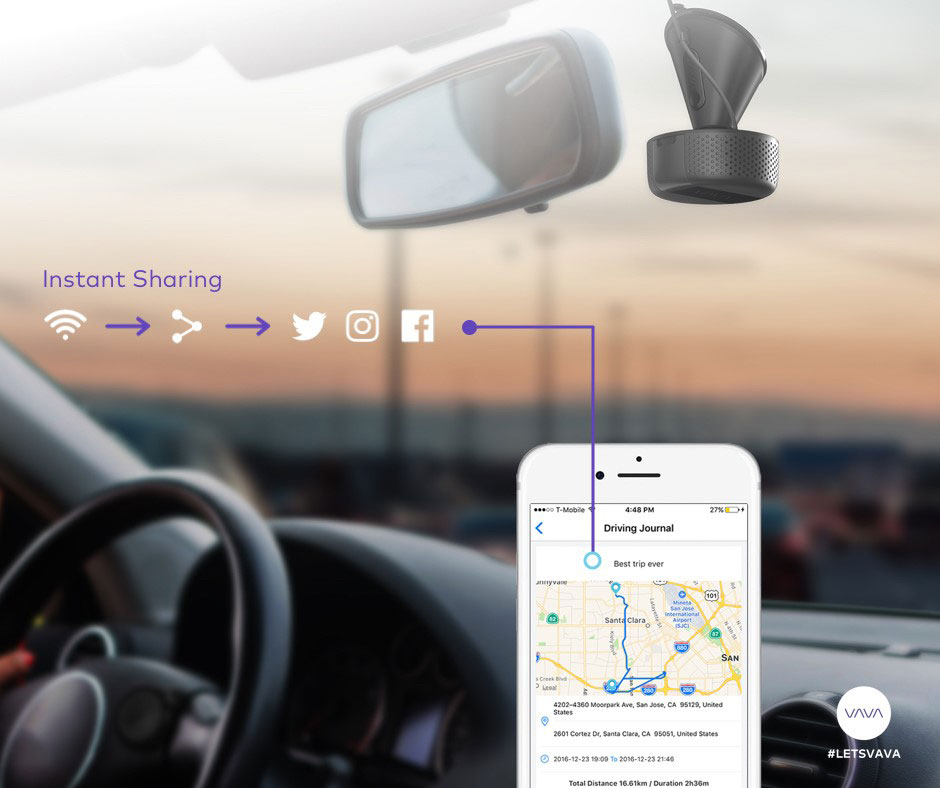 Why VAVA's Dash Cam?
We're so glad you asked. There are at least five good reasons why you should grab yourself a VAVA Dash Cam. It films at 1080p, creating stunning HD-quality videos even at night, thanks to six glass lenses, infrared capability, and an advanced Sony STARVIS Series IMX291 CMOS sensor. It's like strapping the best Navy Seal video gear to your dashboard.
As well, we know that one of the greatest challenges with dash cams is their inflexibility when it comes to movement. What's the point of a camera if it only sees in one direction? Well, not with the VAVA Dash Cam. We've made sure it comes equipped with a full 360° swivel, letting you film at all angles outside and inside your car. If you're an Uber or Lyft driver, you'll be happy to have the VAVA Dash Cam's built in microphone, which can record conversations in both the front and back seats. Oh, and we've also installed a super wide-angle lens that covers 5 different lanes of traffic!
We at VAVA are always ready for the unexpected. That's why our dash cam comes with a nifty Snapshot Remote Button. It sits on your steering wheel and lets you quickly take a picture or record a 20 second short video with just a push or long press respectively. But, if you want even more control, take a gander at our full-featured mobile app. You can share photos and videos over social media or with your insurance company without removing the dash cam's SD car. Access a live video feed to double-check what your cam is looking at. It even has GPS tracking, a travel journal, and photo filter functions!
Last but certainly not least, the VAVA Dash Cam includes a G-sensor for emergency video recording. It detects collisions when moved about on its 3-point axis, capturing and auto-locking up to 20-seconds of video footage. So, if you're bumped out of the blue, you'll never need to worry whether your dash cam captured footage of the person who did it. As well, the VAVA Dash Cam has a built in 320mAh battery which is also connected to the G-sensor – if someone bumps or hits you when your car is parked, your cam will automatically activate and record.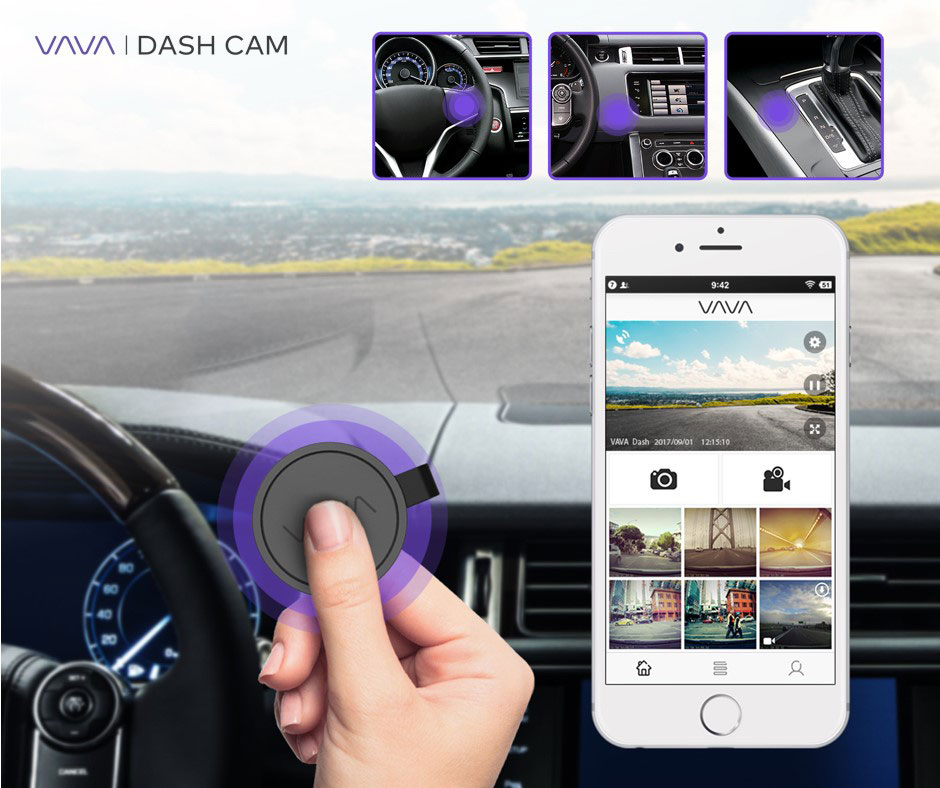 Built for Real Drivers
The VAVA Dash Cam wasn't designed in a sterile lab. We approached real drivers to hear their stories and experiences from the road. They told us what matters most when purchasing a dash cam, and we listened. It makes the latest iteration of the VAVA Dash Cam a product built for the real world, your go-to travel companion. Save date and on December 4th  pick up your VAVA Dash Cam at Amazon and change your driving experience forever.
What's the wackiest thing you've captured on a dash cam? Tell us in the comments below.
Related posts