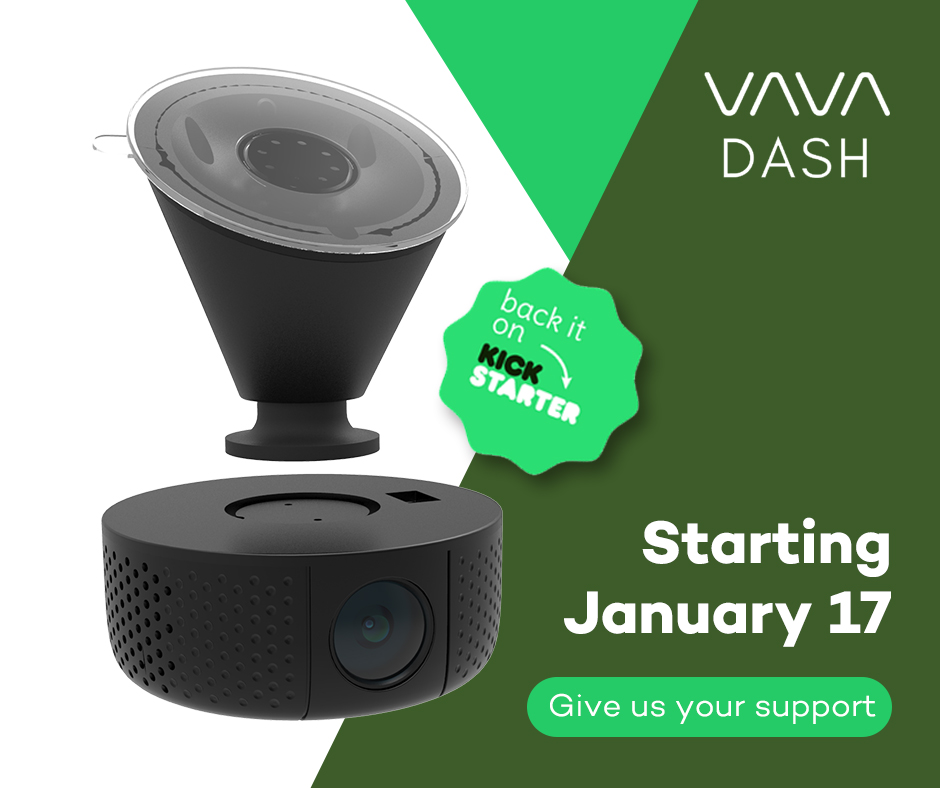 The VAVA Dash is meant to overcome all limitations in terms of usability that affect your ordinary dash cam.
When it comes to car DVR, a poorly-engineered car camera with a lens set that produces grainy, indistinguishable shots or simply can't keep up with the car's speed defies the purpose of getting a dash cam in the first place.
The VAVA Dash Cam features a technically advanced, high quality lens setup that produces clear images and footage.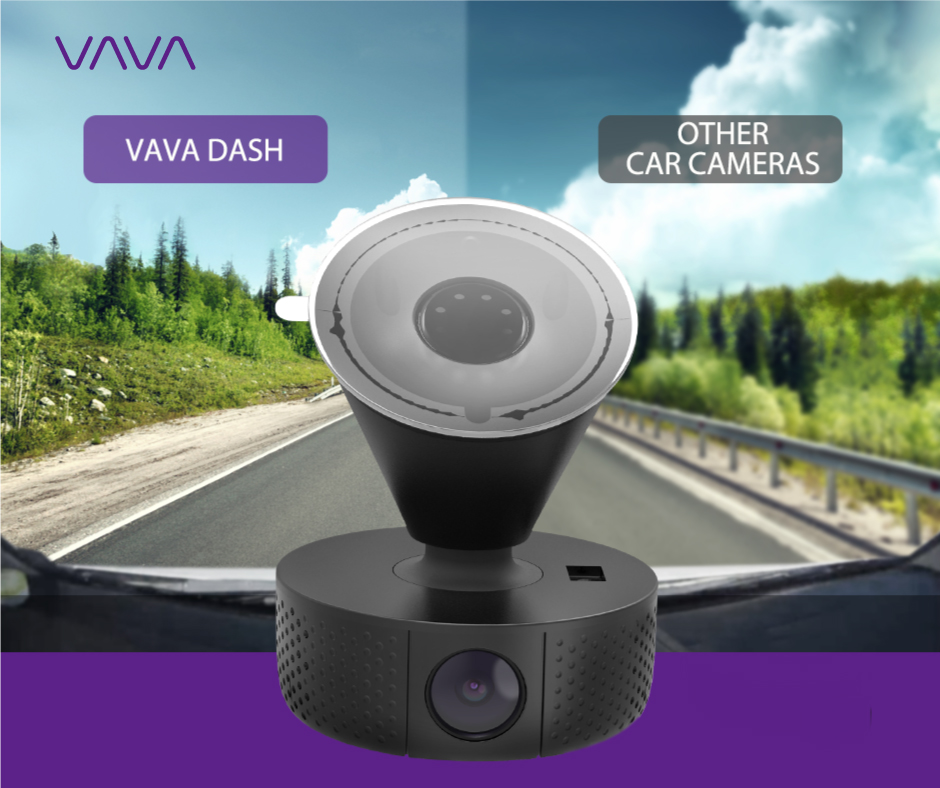 A Close Look at the Lenses of the VAVA Dash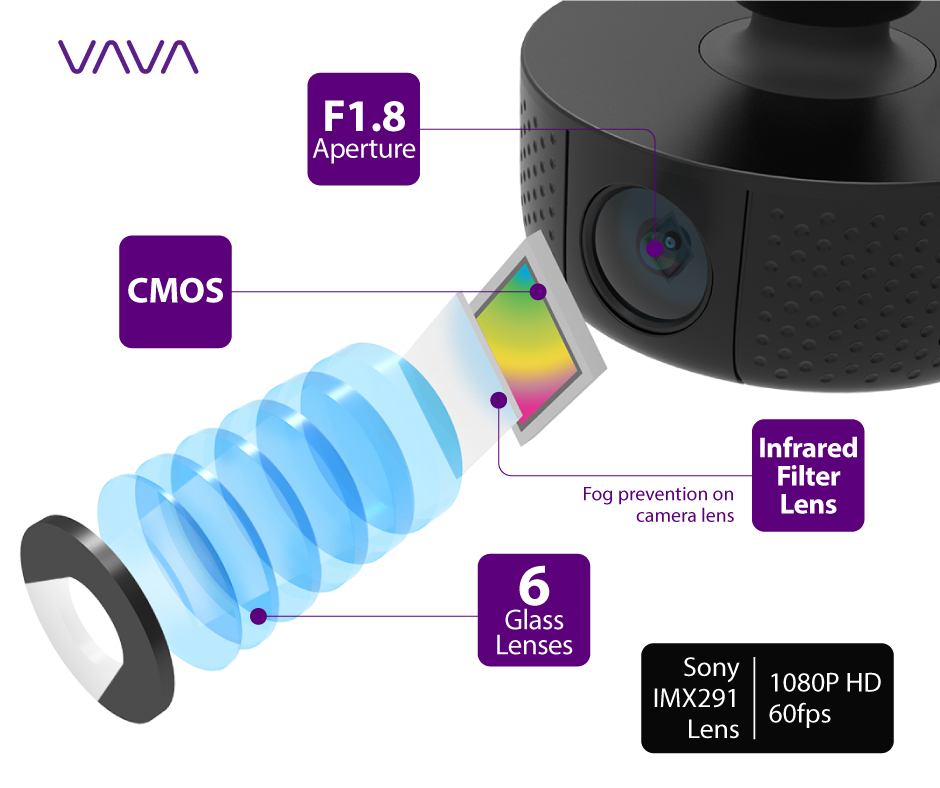 The VAVA Dash Cam's shooter sports a 1/2.8-inch 2.0 Megapixel SONY IMX291 CMOS sensor with F/1.8 aperture. This type of sensor is widely used for indoors and outdoors security cameras for its capability to capture clear, high definition shots and footage even in low-light conditions. This is possible thanks to its advanced lens setup that's made up of 6 glass lenses and 1 infrared lens – this construction allows it prevent fogging in multiple climate environments and conditions.
The built-in sensor features CMOS (Complementary Metal–Oxide–Semiconductor) technology that is used for constructing integrated circuits. The advantage over charge-coupled device (CCD) image sensors is that the CMOS technology increases the number of pixels that can be read out at 60fps. This allows the VAVA Dash to seamlessly record MP4 videos up to 1920*1080/60fps and capture high-quality pictures of both moving and still subjects.
What gives the VAVA Dash Cam an extra edge over its competitors is its 140-degree wide-angle lens that will capture a wider image of what's outside or inside the vehicle without compromising quality.
The VAVA Dash Lens Setup in Real Life Usage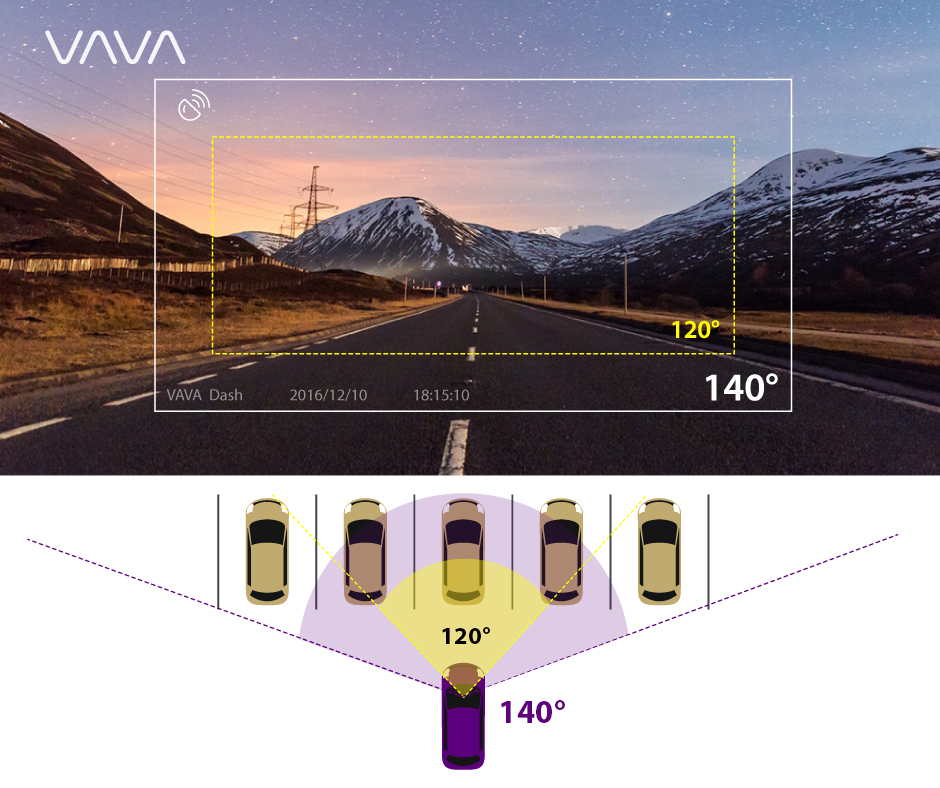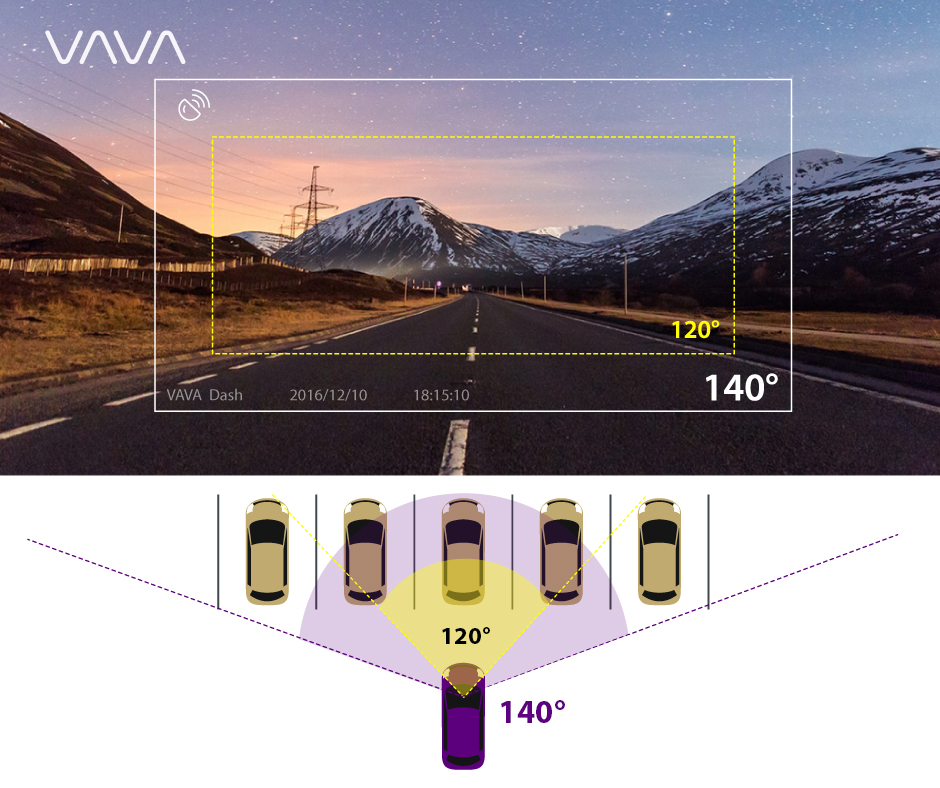 The VAVA Dash Cam's high-definition image quality will provide valuable proof in case of collisions or unexpected motion when the car is parked. This allows you to prove your innocence in a car accident or know who's responsible for the unanimous dent on your car's side door.
Whether you're driving during the day or at night, the VAVA Dash's fast, accurate shooter will enable you to record footage or capture clear, high-quality shots of any occurrences on the road, outside or inside the vehicle.
Conclusion
The VAVA Dash positions itself as a full-featured travel companion for today's drivers. Thanks to its video recording / instant snapshot functionalities even in lowlight conditions, it caters to those who look for a dash cam that would make them feel more comfortable behind the wheel, as well as everybody who's looking for a device to "seize the moment" and turn any road trip occurrences into long-lasting memories.
Reserve your VAVA Dash now at http://www.vava.com/dash and be the first to know when our Kickstarter launches on January 17. Earliest backers will be able to get a VAVA Dash for just $99.