Jack Novak is a busy gal. In a little over four years, the Chi-town native has already shared stages with notable EDM, Hip-Hop and Pop acts (Skrillex, Calvin Harris, Snoop Dogg, Rihanna), toured with musician Pharrell Williams', and been marked by Thump and Vibe Magazine as one of the hottest emerging DJ's to lookout for. Even more impressive is the fact that the Chi-town native learned her DJing chops from a combination of YouTube tutorials, a production tutor, and hard work. It's safe to say that the fruits of her labor are booming. Jack Novak's singles "Driving Blind", "If it Kills Me", and "Oceans" has racked up millions of plays on Spotify and Youtube and her own world tour (Lollapalooza, Barbarella, Tomorrowland) has been well received by fans all over. For her newest single release, we caught up with our favorite DJ to get the lowdown on her wild 2016.

V: How and when did you start producing your own music? 
J: About five years ago, I got a lot of tips from friends & YouTube. I learned to produce because I was already DJ'ing, loved music, and wanted to give it a shot on my own!
V: How does it feel to move from New York to L.A, to ultimately touring all over the world? What city has been your favorite place to tour so far?
J: It's a dream come true and not a day goes by that I'm not thankful for it.
It's so hard to answer that question! I meet so many amazing people wherever I travel so it's so hard to pick a place that is my favorite.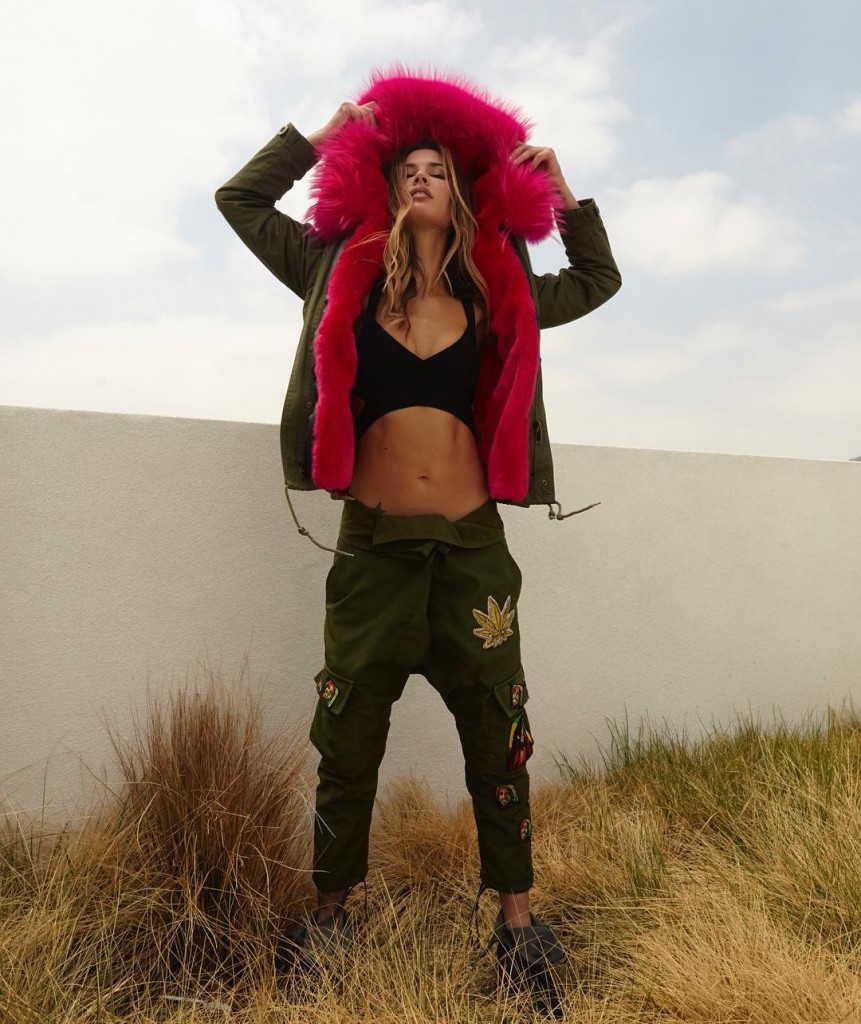 V: Could you tell us a few challenging things that occurred when you first started getting involved in the music industry? How did you overcome them?
J: Learning production was challenging then and it still is now! I'm constantly learning new things. It's always challenging when you're building something from the ground up. Never stop believing in yourself and keep pushing and doing what you love because it will all pay off.
V: How do you get into the creative process of making a song?
J: I usually just vibe off whatever mood I'm in! I don't have a specific way of doing things; sometimes I start with a vocal and sometimes I start with a beat.
V: Who are some current artists you've been diggin' lately?
J: Stravy, JOYRYDE, MALAA
Her remix of Tori Kelly's "Hollow" is out now! Download it here https://www.hive.co/downloads/download/482534/spotlight/
To enter Jack Novak's fan giveaway of the VAVA Voom wireless bluetooth speaker, visit her Twitter account for instructions.
social: Facebook, Twitter, Instagram
website: www.jacknovakmusic.com
Can't wait for a giveaway? Buy the VAVA wireless speaker on Amazon here!
-Team VAVA
#soundthatmovesyou
Tags:
EDC
,
EDM
,
electronic music
,
female DJ
,
girlpower
,
Jack Novak
,
lollapalooza
,
musician
,
noisey
,
rising artist
,
thump
,
tomorrowland
,
vibe
,
vice