The main reason you probably bought a dashcam is to have proof for insurance claims in case of an accident. But now that you're learning all the cool things your VAVA dash cam can do, it's time to hit the open road and record your next vacation.
Whether you're a travel vlogger capturing life on the road or you're finally going to take that family road trip, capture it all from the comfort of your car with a dashcam. Here's how.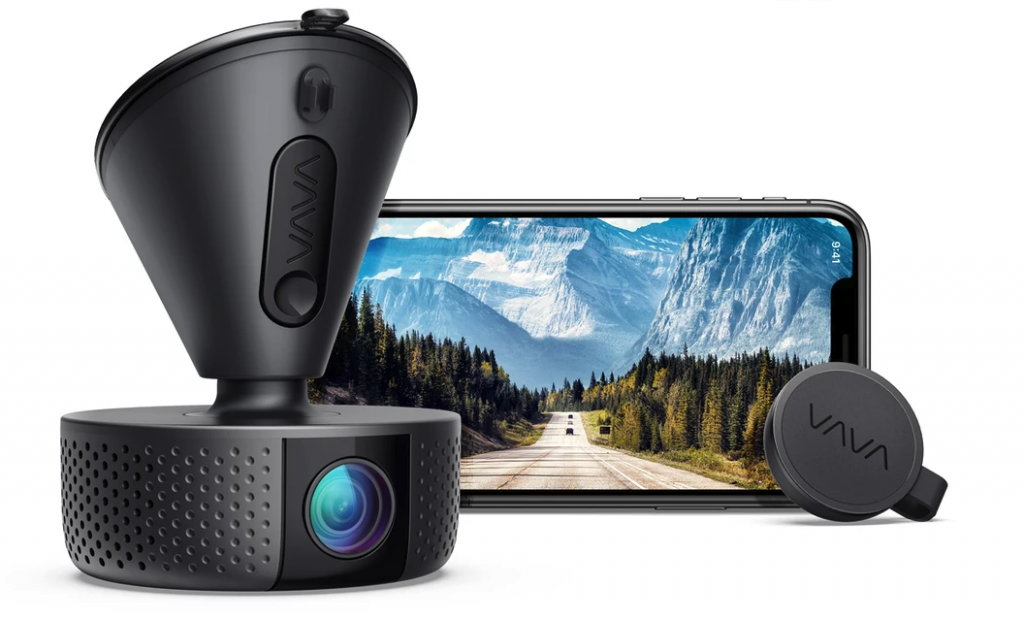 Choose a dashcam that takes high quality video.
The first step in recording your vacation with a dashcam is choosing one that produces high-quality videos. The last thing you want is grainy footage of your amazing trip.
When researching dashcam quality, you'll want to pay attention to resolution and field of vision.
The default resolution of a VAVA dash cam rests a 720p. With it, you'll get a clear picture and it saves memory, too. But if you want a crystal clear video, crank it up to 1080p. At VAVA we even offer a dashcam that records in amazing 4K resolution.
VAVA dash cams also have a 170-degree field of vision which is one of the widest possible views a camera can capture. Complete with a Sony IMX 291 image sensor, six glass lenses, and an infrared lens, our dashcams help make sure you get the best shot every time.
Not to mention, if you do get into a car accident on your travels, you'll wish you had opted for a dashcam with better resolution. It definitely comes in handy when reading license plate numbers, for example.
Just be sure to clean your windshield before you head off. A good quality camera can't make up for a dirty window.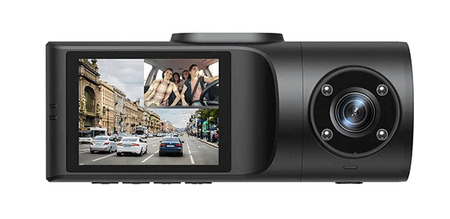 Capture the view from all vantage points.
When capturing your cross-country road trip, it can be hard to decide what's more important. Do you focus on filming what's going on outside the car, or what's going on in it? With the VAVA Cabin Dual Dash Cam, there's no need to choose.
You can film not only the open road but also what's happening in the car simultaneously. You'll not only get 2K quality images facing outward, but you get 1080p for the cabin. So when your family is jamming out to Sweet Child O' Mine (Step Brothers style) while driving to the Grand Canyon, you'll have footage of both.
Our other VAVA dash cams are great for getting the shot, too. The base can swivel 360 degrees to film both inside and outside your vehicle. It won't get both shots at once, but it's a great feature of our base models.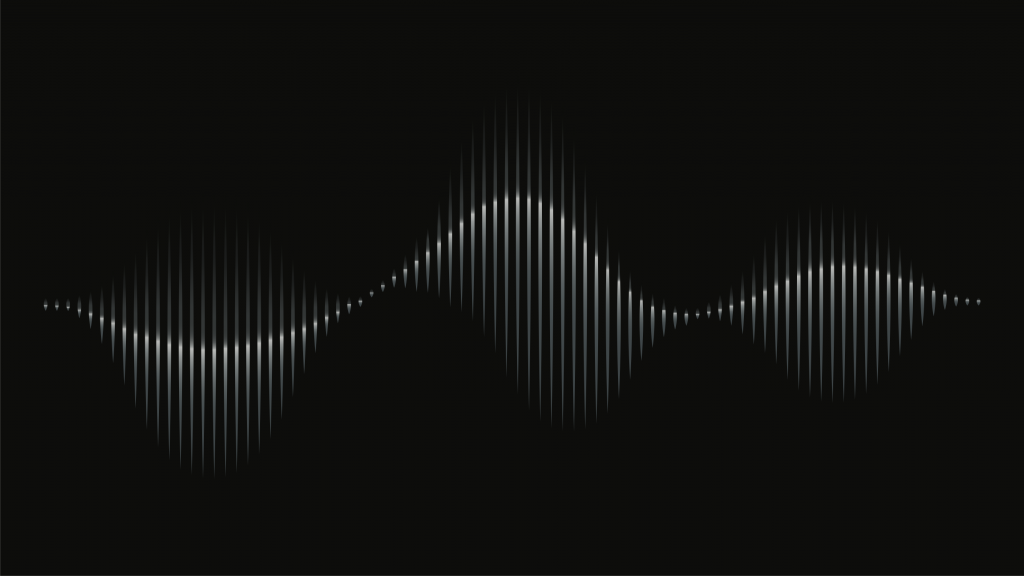 Make sure you turn on the audio recording.
When filming your next vacation on a dashcam, let it be known that there are two options when it comes to audio. In most cases, audio isn't necessary and you'll likely add your favorite songs over some of the footage anyway.
But, if you are doing a vlog or you want a video of a particularly hilarious game of "I Spy," make sure you enable the audio on your dashcam. You might be surprised how many people forget to turn on the dashcam audio and end up with a silent movie.
The good news is, all VAVA dash cams record the audio automatically. That's one less thing to worry about when recording your journey with VAVA.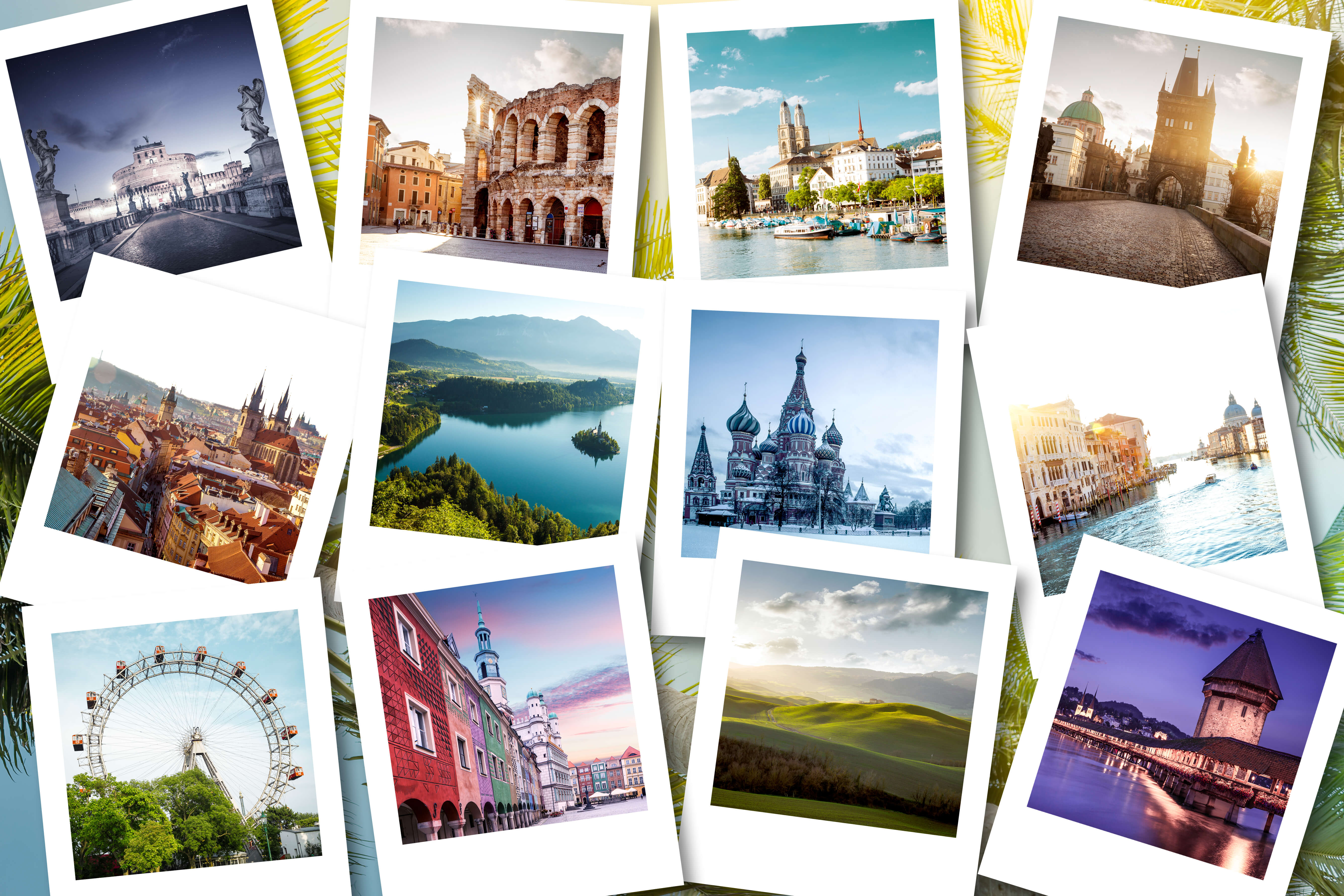 Don't forget to take still photos.
Did you know our dash cams can take pictures? Without interfering with your video footage, VAVA dash cams allow you to use a remote control or your smartphone to take still images of epic moments.
So, when you want to post that amazing image of the Golden Gate bridge on Instagram but you also want the video, with the click of a button you can snap a still image. The video never stops and you'll get a crystal clear picture. Gone are the days of pausing your video only to be left with a blurry screenshot.
Be careful though! Put your passengers in charge of still photo-taking and keep your hands on ten and two.
Decide if you want to have night-vision shots.
For camping trips, night drives, and "travel with me" vlogs, having a dashcam with night-vision capabilities is something to consider. There's something thrilling about night-vision footage that adds an entirely different dynamic to video footage.
Use night-vision to capture the deer crossing the road in the middle of the night or make an eerie vlog while traveling during October. Regardless, VAVA has a dashcam for you. All our models come complete with night-vision cameras.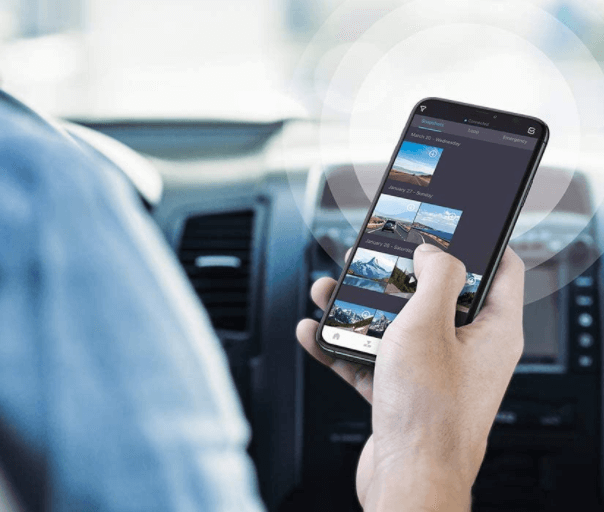 Share the footage straight from your smartphone.
Right from the get-go, you'll be able to see the live feed from your dashcam on your smartphone. Instead of a built-in display that makes dash cams bulky and crowded, your phone gets the feed.
VAVA dash cams use Wi-Fi to automatically transfer the footage to your device via the VAVA Dash app where it gets neatly organized by date.
The VAVA Dash app also features a Travel Log and Driving Journal. The Travel Log uses built-in GPS functionality to track your itinerary while the Driving Journal lets you add photos, videos, and notes to go along with the dashcam footage.
The best part is that, with the app, your footage is stored online and won't take up any storage on your phone. Choose the bits you want to download while keeping the rest safe on the app.
Share your journey on social media directly from the app or use it during the next family reunion when you need a good story to tell. Overall, with VAVA, you're truly getting a dashcam for the 21st century.
However you decide to capture and share your road trip footage, find the perfect VAVA dash cam to record your next vacation. Happy trails!