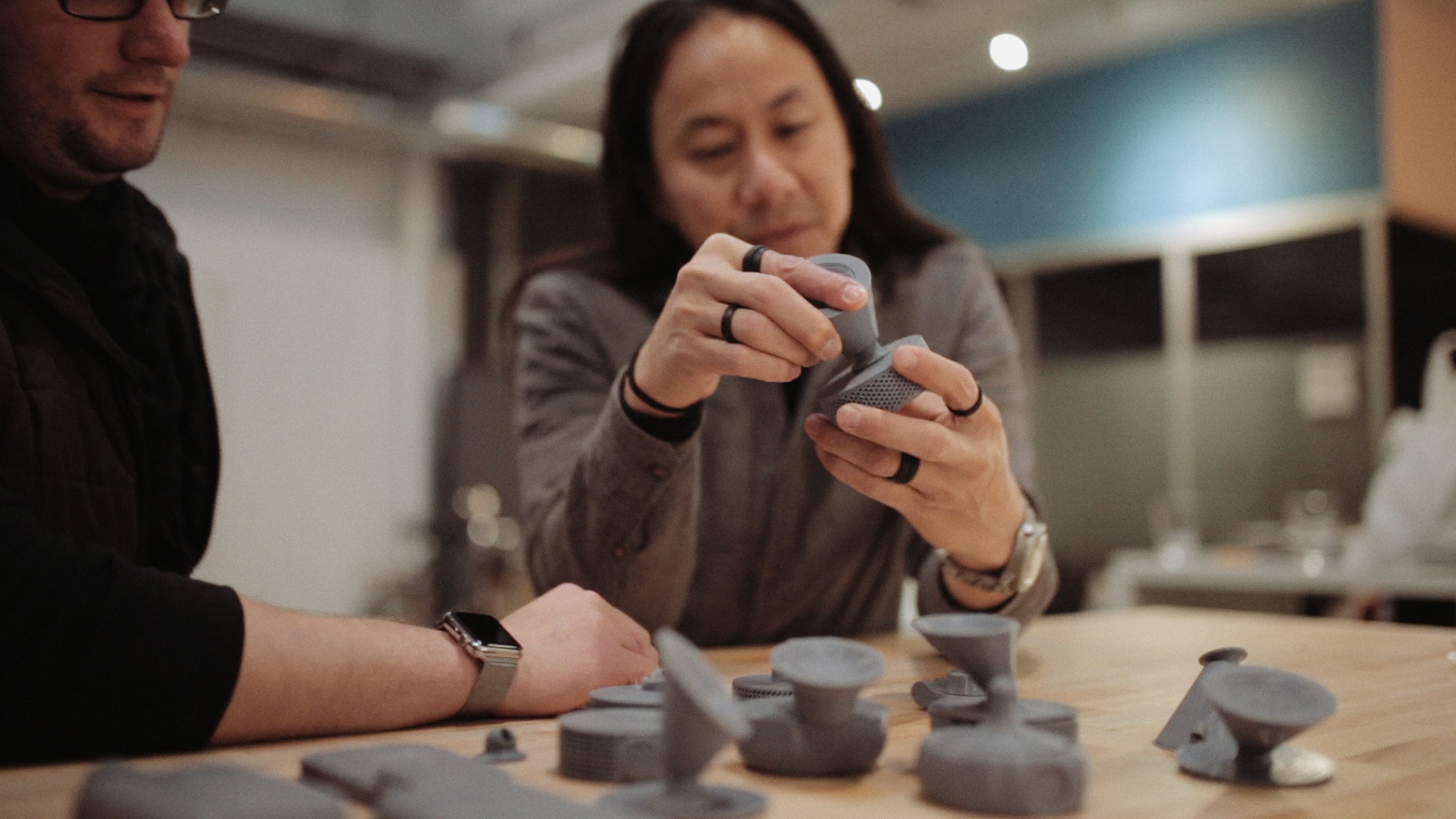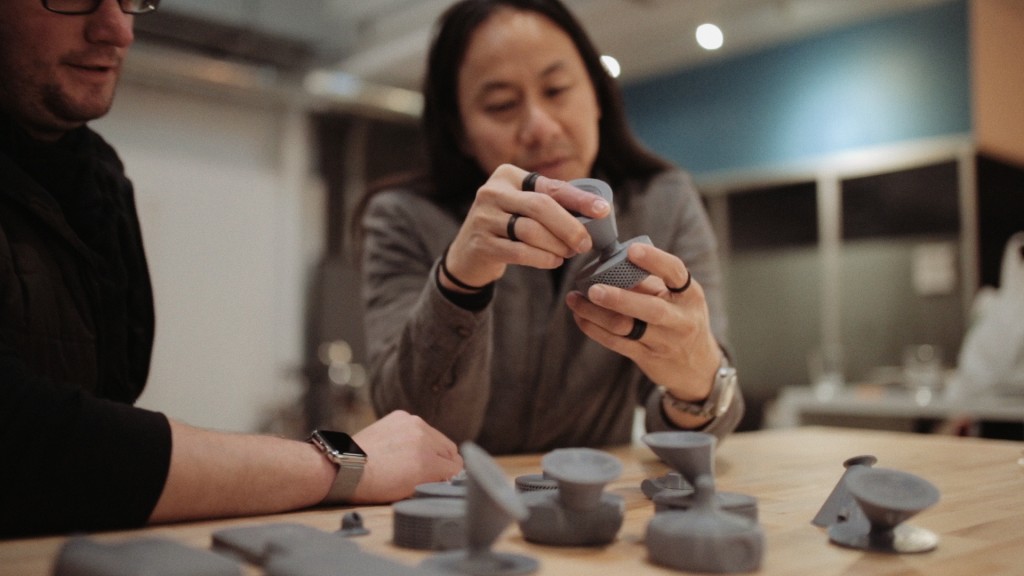 Wai-Loong Lim, along with his hard working crew at Y Studios, are the designers behind some of the amazing products you know and love from VAVA (like our flagship VAVA Voom 21 speaker and highly anticipated VAVA Dash Cam). Their work can also be seen in brands like Unilever, Intel, Sonos, Activision, and TiVo. Wai's work is internationally recognized and has earned him multiple IDEA, Spark, iF, and Red Dot Awards — two of which were awarded this year for the VAVA Voom 22 wireless speaker and the VAVA Dash Cam. We spoke with Wai for some insight on his latest work and what drives him to create beautiful, innovative designs.
Where do you find the inspirations for your designs, especially those you've created for VAVA?
I find inspirations everywhere, really. It comes from being a very curious person. I get input from the most mundane everyday things like crockery – where the function is obvious and you don't need to overthink it – to art, which may make you think really hard and you might still come away not getting it. Sometimes it goes beyond physical objects and instead it's like experiences. Like when you eat something and you get inspired by the the taste and the emotions that it evokes. Traveling, reading, seeing, touching, listening, feeling. The experiences collected get filed away in my mental Rolodex and somehow come to the surface when we are trying to solve a design problem. I say "somehow" because there's no scientific methodology as to how the inputs are applied. But I think that's the beauty of it.
For VAVA we work really hard to simplify the design and get to the essence of it such that the product delivers the function in the most elegant manner. The French writer Antoine de Saint-Exupéry said it the most eloquently, "Perfection is achieved not when there is nothing more to add, but when there is nothing left to take away". This principle works really well for us and we are able to come up with forms that are iconic and separates the product from the competitors.
How do you see design trends changing in the next few years?
I think the current trend for minimalism will continue but of course it will evolve. Life continues to get more complicated, and I feel that we just want to surround ourselves with things that are easy to understand, delightful to use and that we can make emotional connections. To that end I think we will start to see products that are less cold looking and lean towards a warmer and playful feeling. While the form itself will remain simple, I think we will be more adventurous with the CMF (Colors, Materials, Finishes) application to make that emotional connection as well as to further differentiate the product.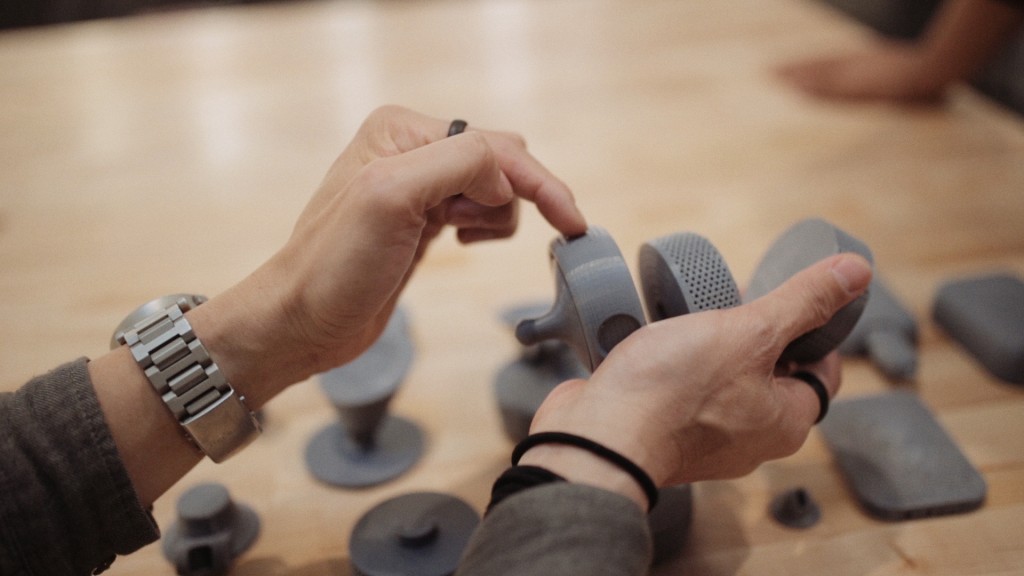 What are some challenges you've run into with bringing a concept to life?
You know the saying "no plan survives contact with the enemy"? It's so true! The enemy in this case is the real-world manufacturing and cost constraints in bringing the product to market at the right price. We've come up with wonderful concepts that were hampered by one or both but the key thing is the expertise of the designer that knows how to navigate the perils and be able to live in that sweet spot between marketing and engineering.
What are some common misconceptions about designers or the design process?
I think people think we can come up with kick-ass design, and really fast, just because we can draw. That's like saying you'd be a good writer because you can use Word. I wish it was that easy! Drawing is just a means to an end, which is to communicate to others what we are thinking. The thought process in coming up with good design is looking for that fine balance between art and technology. A designer has to wear many hats, sometimes all at the same time, in order to come up with a good design. You have to be an anthropologist, an engineer, a marketer, a toolmaker and a psychologist at the same time, and I'm sure I left out a bunch of other expertise.
How does having a home base in San Francisco impact your designs?
It's wonderful and I feel lucky to live in SF!!! It's a culturally diverse city where technology, culture, art and design intersect. We are in the Silicon Valley so you come in contact with cutting edge technology. Plus we have world-class museums, restaurants and brands to keep us mentally engaged. Lifestyle-wise, there are very few places in the world where you can snowboard and surf on the same day. And for some reason if you ever get jaded by it all and need to decompress, there's an international airport just 30min away.
What does Y Studios hope to convey through their designs/design aesthetic
We always try to convey the principle "Useful, Beautiful, Meaningful" into our work. It's a handy easy-to-remember (what I said about the world being already complicated) meme we invoke to communicate what we are trying to achieve in our designs. It works really well for us and we are proud that the result of our work has a certain timelessness to it.
————————————————————————————————–
VAVA Dash Cam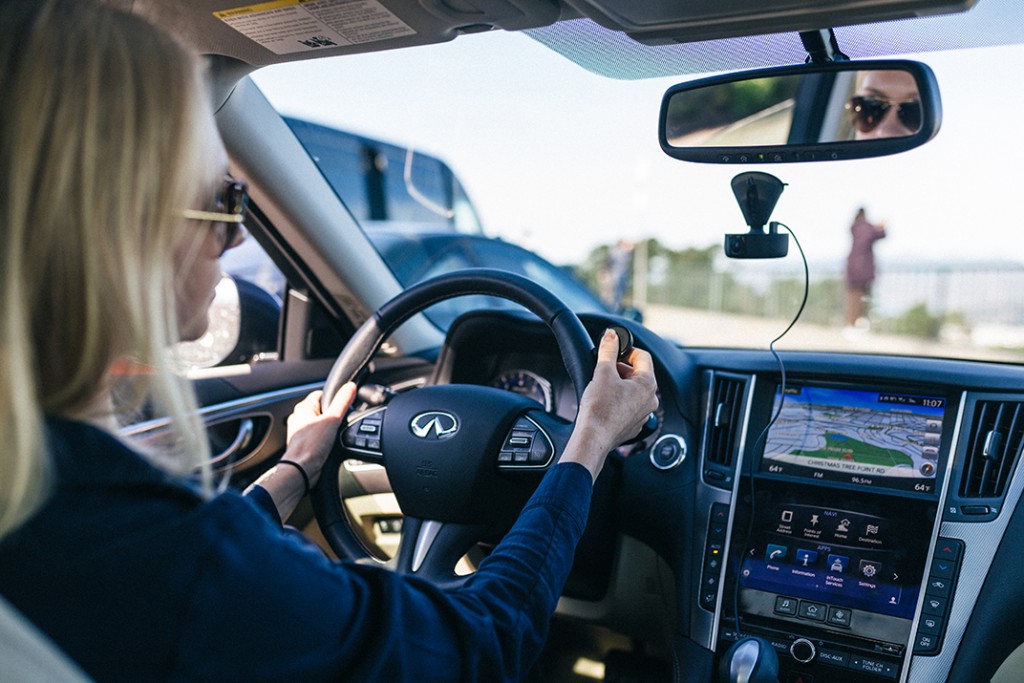 What inspired your designs behind the VAVA Dash Cam?
We were very intrigued by the notion of "sharing" that VAVA wanted to convey in the product. To me it means getting away from the techie look of this this category and instead really study how people would use it. For example we used a magnet to hold the Dash Cam to the windshield mount as that enables the user to rotate it 180º to either capture the road ahead or inside the car when, you know, you wanna get something social going on.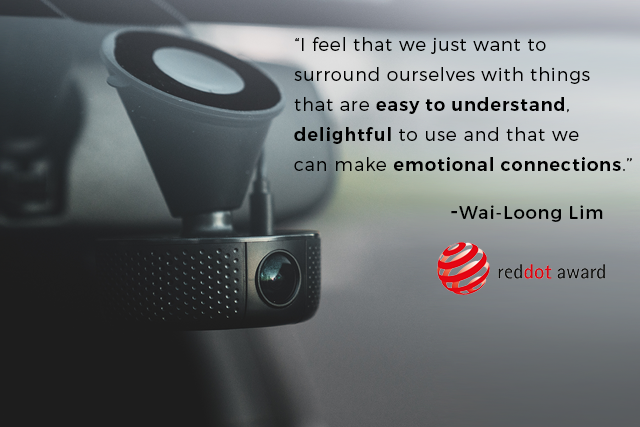 How does your VAVA Dash Cam design highlight its best features?
I think the highlight of the design is the circular simplicity of it. Every other detail is a subset of it. The friendly shape exemplify the social aspect of the device in a very distinct manner without banging it over people's head. At a more detailed level, the perforations on the sides which are primarily there for thermal ventilation double as grip textures you touch when rotating the Dash Cam.
Preorder the VAVA Dash Cam today at dashpreorder.vavachallenge.com
Reserve the soon-to-be released VAVA Voom 22 wireless speaker at promo.vavachallenge.com/voom22
Kathy Nguyen
Kathy enjoys writing about trending pop culture and giving you the scoop behind your favorite musicians, entertainers and more.
Related posts