Gift Tech Gift Ideas for Christmas that Won't Hurt Your Wallet
Team VAVA, 3 years ago
0
7 min

read
0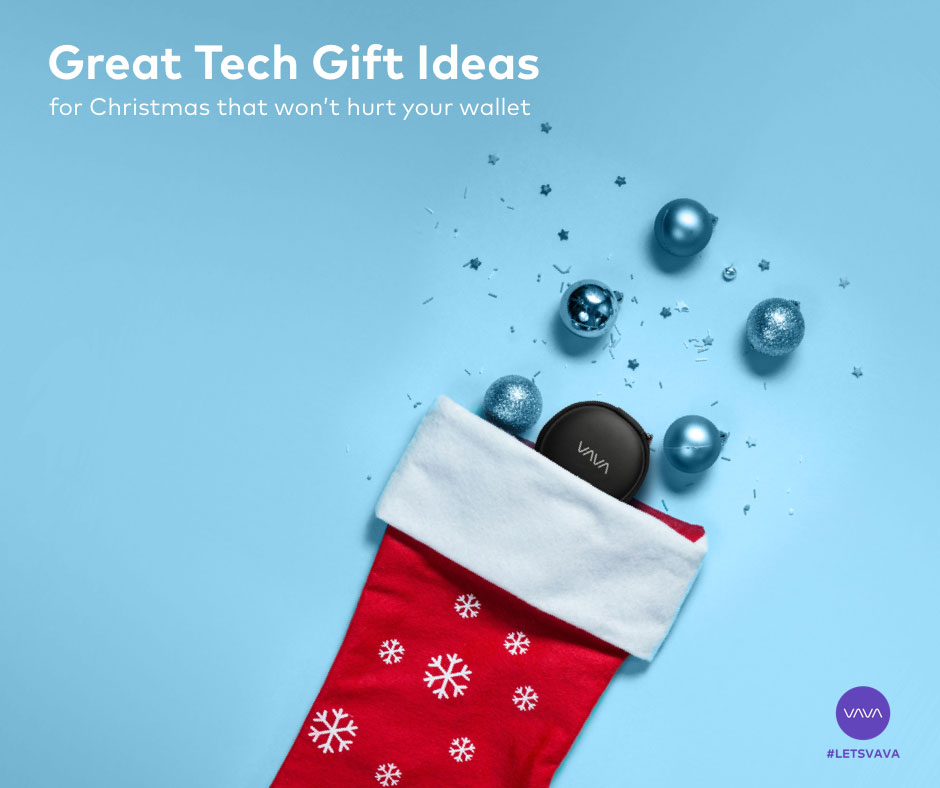 Christmas is the season of eggnog, decorating trees, family and friends, delicious turkey, and, of course, gift giving. The stats on the latter are something to behold. On average, American retailers will pull in roughly $1 trillion from the holiday season alone, with each person expected to buy 15 gifts or more during the month of December. That's about $419 dollars each!
But in a time when Americans hold the greatest amount of individual debt in U.S. history, it's okay to be a bit of a penny pincher at Christmas time. Cutting costs can mean all the difference in household budgeting. So instead of picking up the latest $2000 laptop for that special someone, here are a few alternative but popular technology gift ideas that won't hurt your wallet.
iPhone X… Case!
Look, most of us are totally enthralled by the latest iPhone. Beautiful edge to edge OLED screen with Retina Display. Face ID. Water and dust resistance. Great camera. What's not to love? Well… the price for one thing. In the U.S., the iPhone X is retailing at about a thousand dollars. In Canada, the UK, and elsewhere, expect that price tag to read even higher. According to analysts, $1000 could instead buy you 235 pumpkin spice lattes, a cruise to the Caribbean, rent on your apartment, or a fantastic entry level investment for mutual funds or your retirement savings. It may not be worth the hit to your bank account to pick up an iPhone X for everyone on your Christmas list.
Say, however, you know someone who has already forked over their first born, most of their furniture, and savings from the last year to buy the latest iPhone. It's quite the investment on their part! You can be their Christmas gift superhero by picking up an iPhone X hard case that will cradle their baby and protect it from damage. We'd recommend the Spigen Ultra Hybrid Case at the very comfortable price point of $11.99. Not only does it look great, while not covering the iconic Apple logo on the back, but it will handle even the toughest of knocks and bumps. You could also invest in a wireless charging pad to go along with your new iPhone. Instead of dishing out after already spending a chunk of your savings, there is the affordable fast wireless charger from RAVPower.
Bose Quality Headphones… On a Budget!
The world's most expensive pair of headphones, the Sennheiser Orpheus, took thirty engineers a whopping ten years of research to get just right. The result? A handmade, legendary piece of headphone technology at a price to match: about $58,000 USD. Even for those of us who don't have that much money lying around, a quality pair of headphones with all the bells and whistles has historically been very expensive.
Don't fear, however, as there are other options! Start by taking a look at our previous post on wired versus wireless headphones for a quick rundown on what to look for in picking up a reasonably priced set. Then, head on over to Amazon and grab our VAVA MOOV 11 in-ear earbud type headphones for only $25. If you're really stumped for Christmas gifts, you can buy 2320 pairs of the MOOV 11 for the same price as one Sennheiser Orpheus! They feature waterproof inline controls, a hands-free microphone, dual drivers for optimal sound quality, and a super comfortable design profile for long term listening.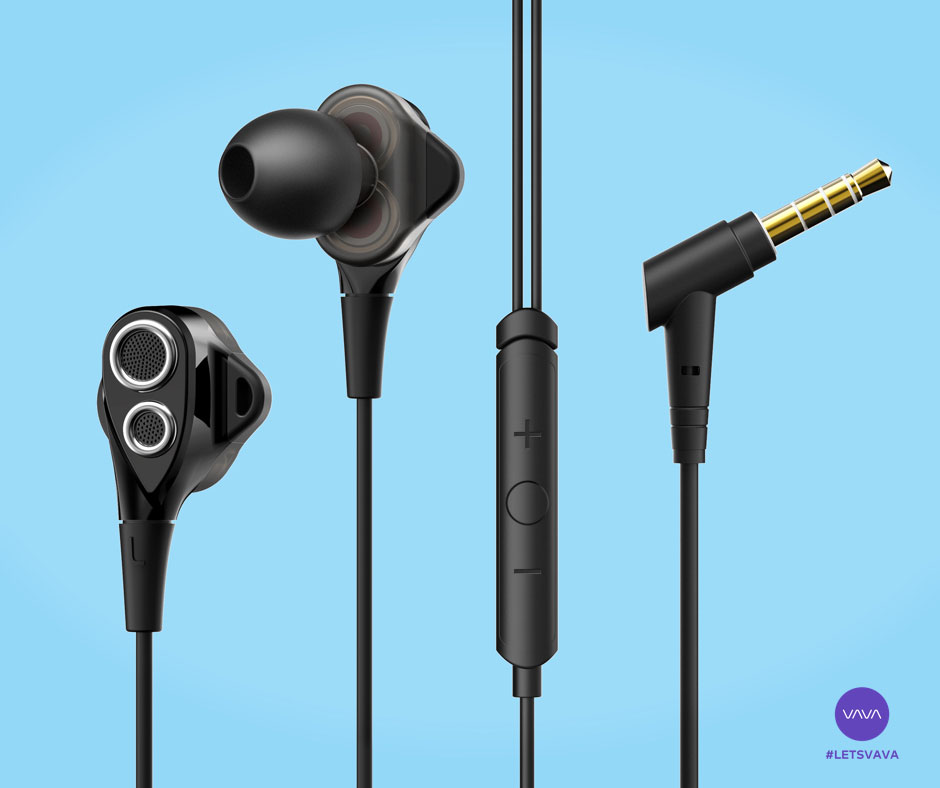 Noble Breed French Bulldog… Windproof Plaid!
Dogs are a human's best friend. It's actually been this way for an incredible amount of time – some 15,000 years according to some research. We care for dogs as much as we do people, sometimes even more so. This includes protecting them from the cold, slush, and snow of the winter season. Dogs can get sick just like us humans. To make sure they remain happy and health, pick up a Kuoser's waterproof, windproof reversible plaid. At only $14.99, it fits the budget of nearly every dog owner.
If you're looking for something a bit more technology focused, there are a million dog-related gadgets to choose from. How about the K&H self warming pet cot, that uses advanced fabrics to reflect your dog's body heat so as to give them a comfy place to lay down? Or the Halo Belt, an LED integrated dog collar so you can see your pet at night? Depending on your Christmas budget, there are GPS pet attachments, automated ball launchers, Fitbit type devices, and even treadmills, all available for your dog.
Weekly Fancy Spa Treatments… At Home!
Spas are an interesting type of pass time. Most of us think of massages, saunas, and hot tubs when the idea of a spa comes to mind. But, as we humans tend to do with everything, there are plenty of oddball spa treatments out there that don't get the attention they deserve. How about fish pedicures, which use Garra fish to painlessly nibble off dead skin? Or there's the gold facial, which uses flakes of pure 24 caret gold to "treat" your skin. Japan also has their now famous Yunessun Spa Resort, which lets guests paddle around in baths filled with wine or coffee
From the crazy to the mundane, spas can still be expensive, especially if you fall into the category of average gift giver in the U.S., who will be buying for 15+ people this year. But much of the same relaxation and feeling of wellbeing can be had for a fraction of the cost of a trip to the spa, and all without having to tip your masseuse. For $12.99 you can get an Anjou Bath Bombs Gift Set, which includes 6 different bath bombs to nourish your skin and soothe your senses. Or for those who are a bit more tech focused, you can buy an at-home massage for those on your list using great mobile apps like Soothe.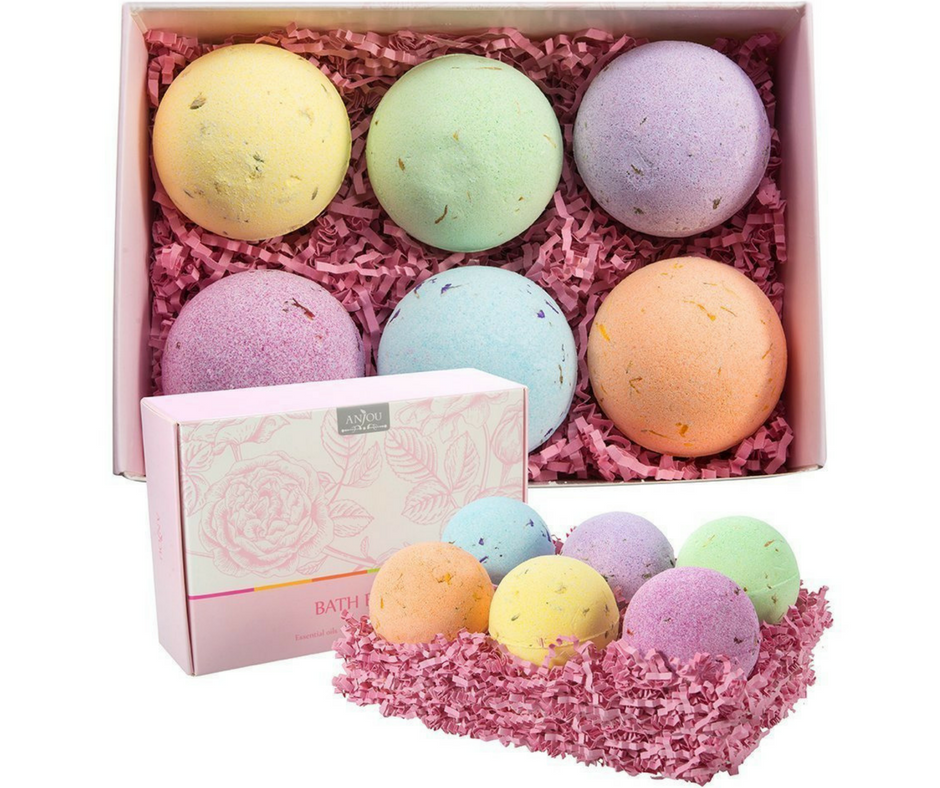 Nintendo Switch… Controller Accessories!
We at VAVA love the Nintendo Switch. A true masterpiece of portable gaming technology, you can play alone or with friends from any place, at any time. But just like the Nintendo Wii when it first came out, gamers will tell you that there are some challenges with the Switch's controllers. Particularly, they tend to be hard to hold and difficult to operate. Of course, this is above and beyond the reported disconnection issues when the controllers are removed from the Switch's base.
In any case, thanks to your tech savviness, and a keen sense of smart spending, you can help that Switch gamer in your family take better control of his Zelda adventuring and Mario partying. For a mere $14.99, you can gift a Joy-Con Comfort Grip, which lets a user combine their two remotes together to create a mega controller! Or at least one that's reminiscent of older generation Nintendo controllers.
Amazon's Vast Catalogue of… Cheap Stuff!
For under $25.00, you can make tech dreams come true thanks to Amazon's incredible catalogue of branded and third party electronic products. A good place to start is the AmazonBasics line, which sells essential tech gear at a fraction of the cost of regular items, without sacrificing quality.
But the opportunities here to really surprise that special someone on Christmas morning are endless. Waterproof speakers. Expandable cellphone holders. Wireless gaming keyboards. Tempered glass screen protectors. HD streaming sticks. USB chargers for travel. All you need to do is a quick search and you'll find a million ideas for Christmas gifts this year.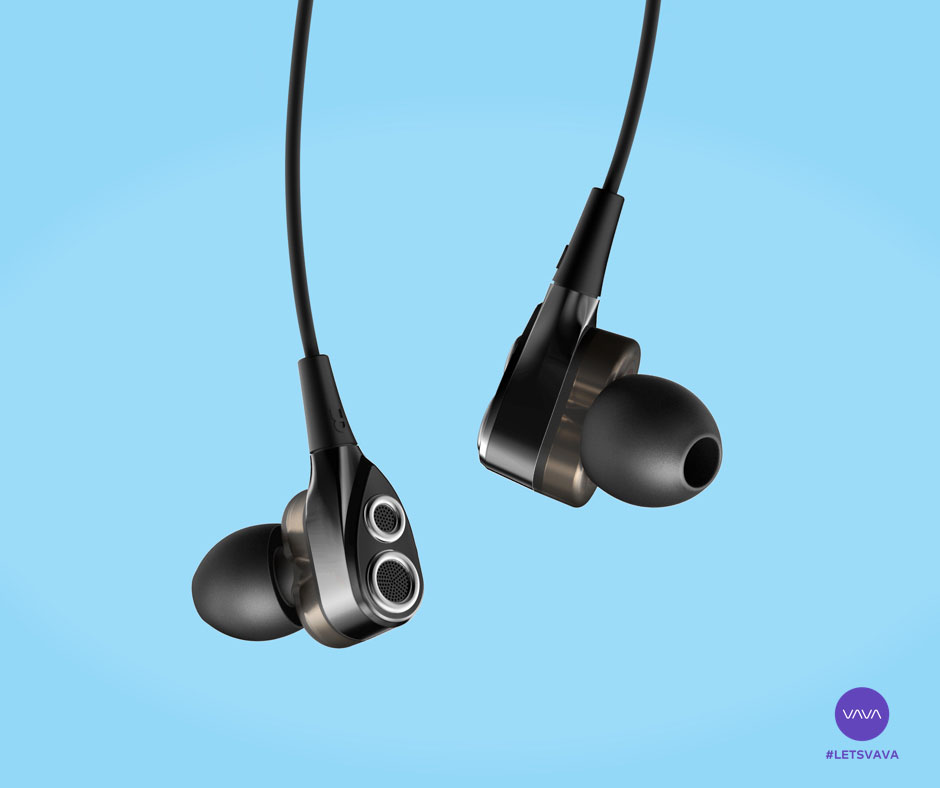 This Christmas, Think Inexpensive
There's no need to spend an exorbitant amount of money to make someone happy. While we live in a commercialized world, value is more than the number of digits after a dollar sign. Quality also doesn't necessarily depend on the price tag. Start a new holiday tradition this year with cheaper gifts, so you can spread your love, and stretch your budget, just a little bit further. How will you be using technology to celebrate the Holidays this year? Tell us in the comments below.
Now's the perfect chance to pick up an affordable, Christmas present. Until January 13, get 20% off the VAVA MOOV 11 Headphones with code KTQIGQX9.
Related posts