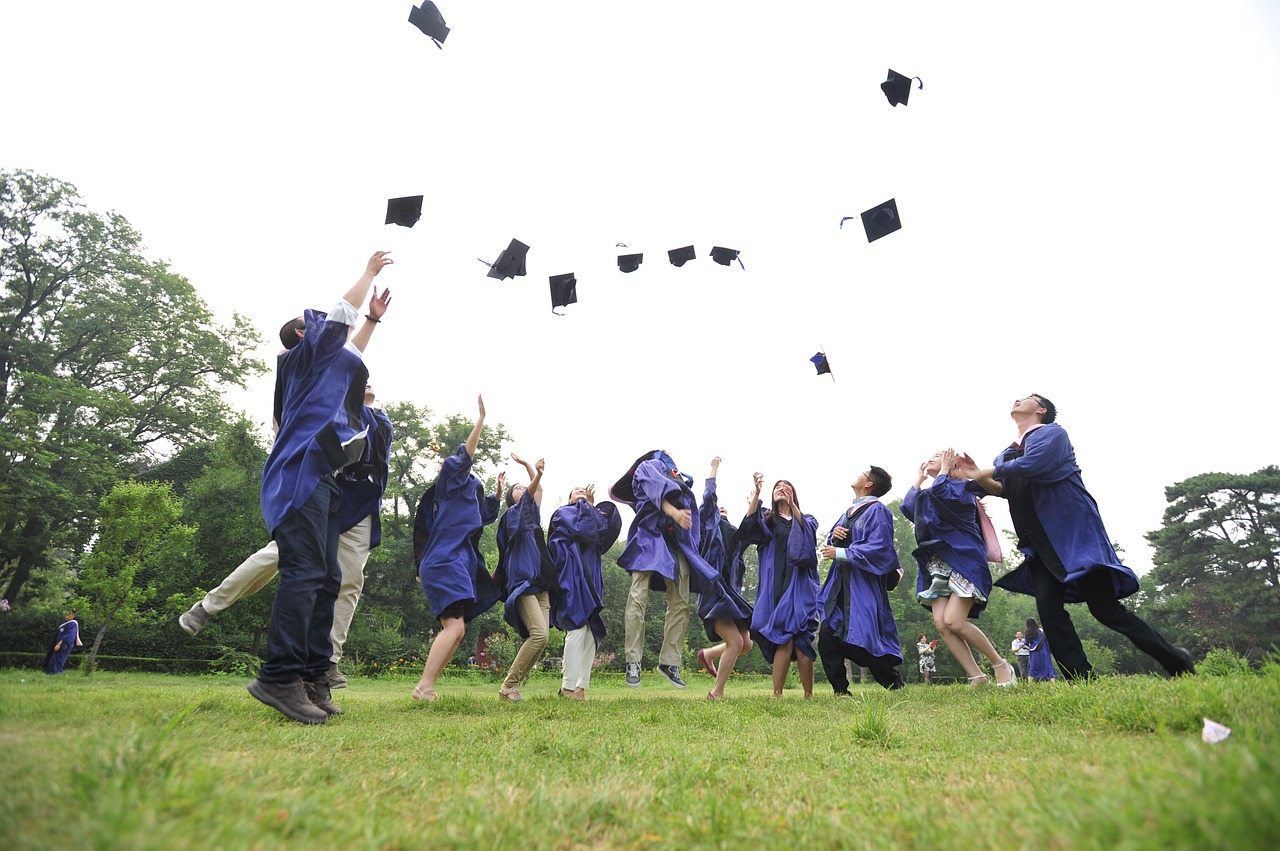 If your graduate is entering college, traveling the summer, or soon to start at their dream jobs – these 20 unique gift ideas will have them ready to go for the next exciting chapter in their life.
1. Under The Sea Decomposition Book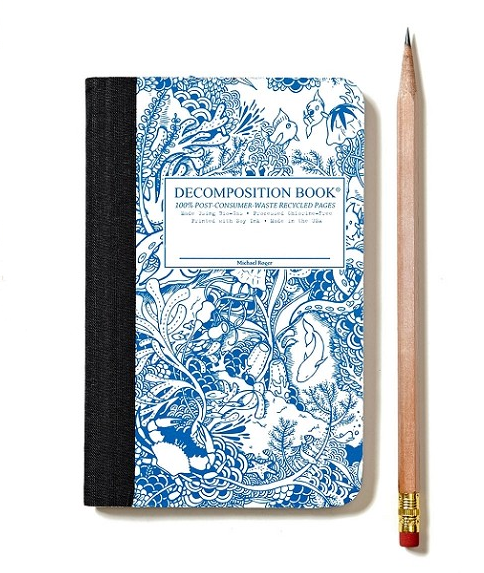 These 100 percent recycled "Decomposition Books" are perfect to jot down your to-do lists, business venture ideas, or daily musings after graduation. Buy here: bookbinders ($5)
2. VAVA Voom Bluetooth Speaker

Get your grad their first high quality speaker. With 20W of booming sound (compare to Beats pill and UE Boom which play only 12W) the sleek VAVA Voom wireless speaker won't disappoint. Three EQ modes (surround, classic, party) let users customize their music for any lifestyle. Check out this awesome Youtube review comparing the VAVA to other bluetooth speakers.
Buy here: VAVA Voom ($99.99) — Enter for a chance to WIN your own VAVA in VAVA's weekly summer giveaway!
3. Stainless Steel Bar Tool Set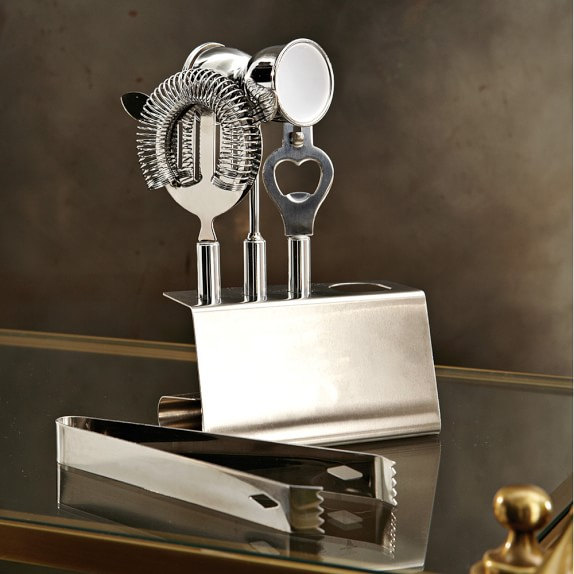 Ditch the red cups and get a big-kid bar tool set for your new grad. This stainless steel set comes with a strainer, jigger, tongs, and opener.
Buy here: williams-sonoma ($29.95)
4. Nespresso Prodigio Bluetooth Espresso Maker – Titan

Starting that new post-grad job is going to be daunting. Get the days starting smooth with a home espresso maker. Nespresso carries one with bluetooth capabilities so you can "make a perfect cup of coffee from your phone."
Buy here: chefcentral ($249.95)
5. The Side Car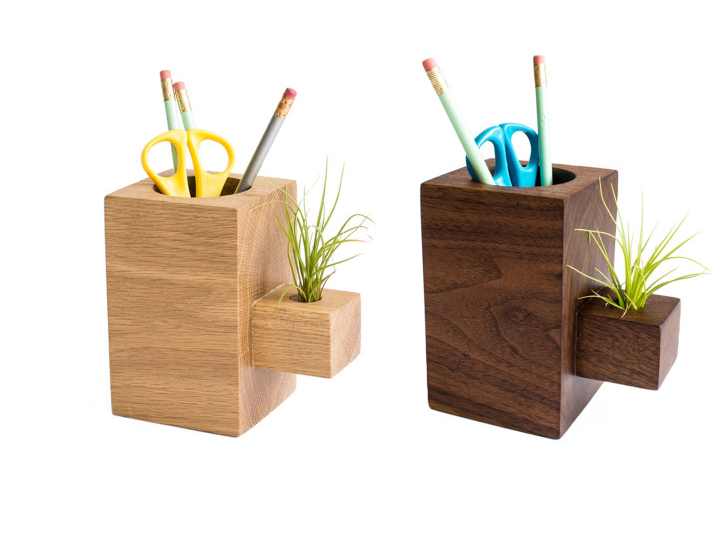 Who doesn't love two-in-one's? Your grad will appreciate this part succulent, part pencil holder that looks perfect on any desk or dorm room.
Buy here: boycestudio ($80)
6. Portable Charger 6700mAH


Before the bustle of school or jobs start, get your grad something that's perfect for their summer adventures. This Ravpower portable charger is good for two full chargers, fits snug in your pocket, and comes in a variety of fun colors.
Buy here: Ravpower ($16.99)
7. Personalized Record Doormat


"Welcome" mats set the tone for your place. This groovy record doormat is perfect for the music loving grad in your family.
Buy here: uncommongoods ($38)
8. 5 Ingredient Cookbook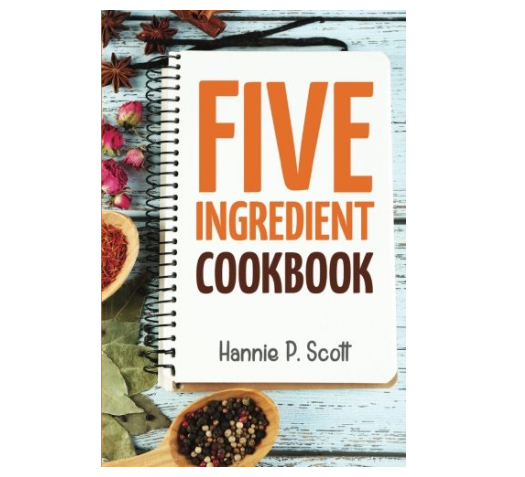 Simple and easy doesn't always scream RAMEN meal. Ditch your dark dorm day eats with these 5 ingredient recipes.
Buy here: fiveingredientcookbook ($8.99)
9. Wireless Bluetooth Headphones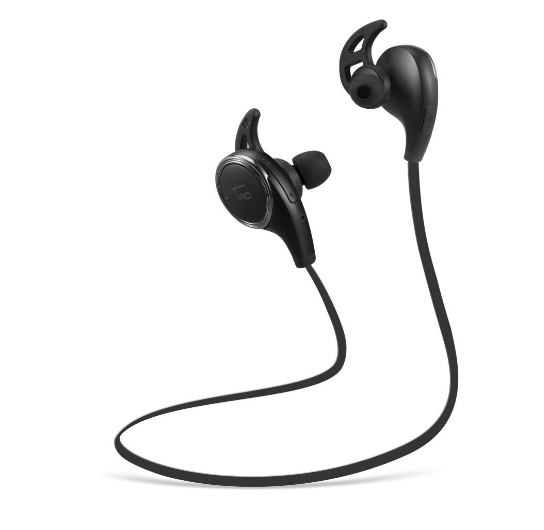 Your active grad will love working out with these Taotronics wireless headphones. Equipped with noise cancellation technology, these headphones are sure to please all audiophiles.
Buy here: Taotronics  Use code 48QP24DR and get it now for $21.99
10. Duffle Back-Pack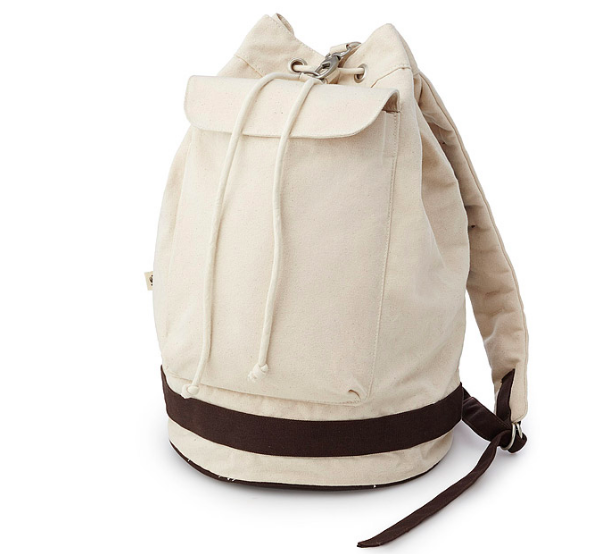 Your post-grad destination could fit in this roomy duffle-bag/backpack hybrid. A portion of the proceeds also aid the WWF organization.
Buy here: uncommongoods ($42.99)
11. Tweet Clock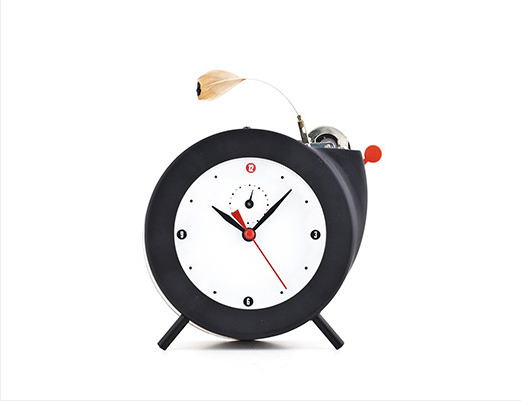 Your grad will find this Kikkerland clock more fun than their standard iPhone alarm. This unique clock doesn't run on batteries – instead you simply wind the clock every three days and wake up to its pleasant chirping sound.
Buy here: kikkerland ($75)
12. Hootoo iPhone Flash Drive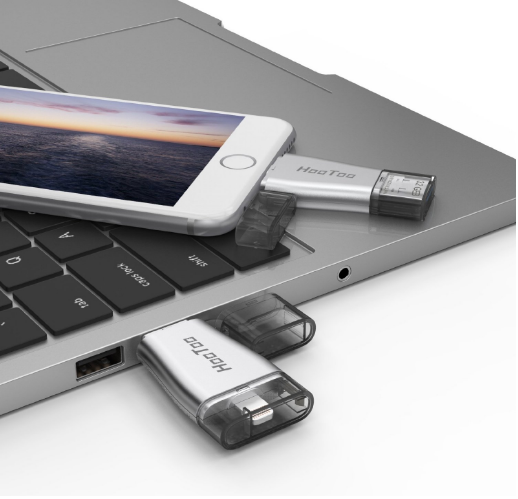 Your grad will want to capture all their memories of campus life + document their new ventures. Quickly transfer photos or free up storage with this fast (80 MB/s reading and 30 MB/s writing speed) 32gb USB flash-drive.
Buy here: Hootoo Use code 39HCIMFL and get it for just $35.99
13. Tile Bluetooth Tracker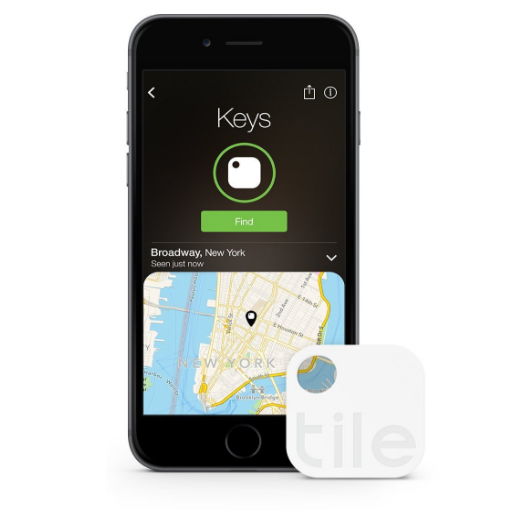 For the forgetful grad there's Tile – a bluetooth tracker you can attach to keys, phones, or anything else you tend to misplace.
Buy here: Tile ($24.99)
14. Portable Grill Set


School's out so it's time for some summer love! Grill oysters, burgers, and steaks on this nifty portable grill set.
Buy here: uncommongoods($249)
15. Collapsible LED Camping Lantern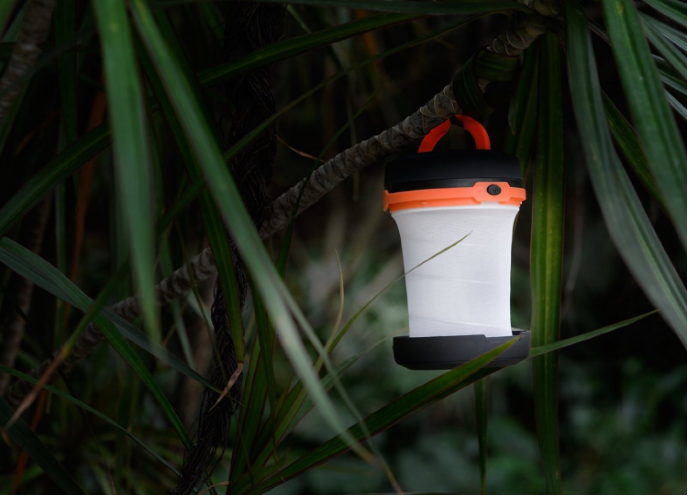 Your grad can face the elements with this light and portable camping lantern. Collapse it to fit in any purse or bag and pop it out when you want to spend all night thinking about the future.
Buy here: Taotronics ($7.99)
16. Scratch Map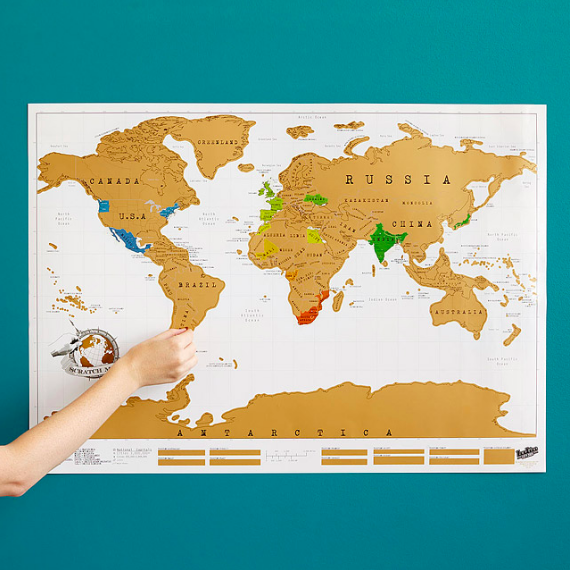 Help your grad keep track of all the places they'll explore with this scratch-able map.

Buy here: uncommongoods ($28.95)
17. Universal Smartphone Lens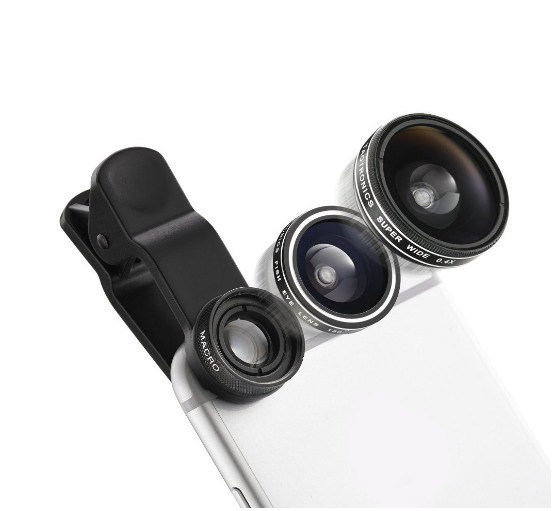 Graduates, it's time to upgrade your Insta-skills with these universal camera lenses. Take amazing photos of your new dog, job, or country of residence in wide angle, macro, and fish-eye view.

Buy here: Taotronics ($11.99)
18. Beer Cap Trap (USA)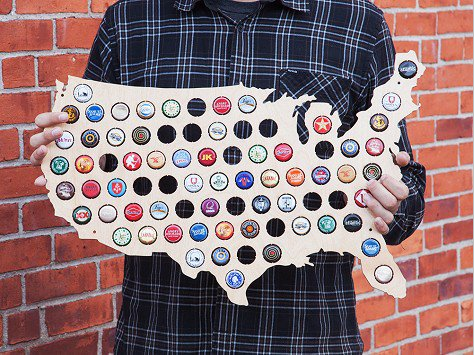 The beer connoisseur can display all their brewery prowess with this beer cap trap. Help your grad with a few caps by pairing this gift with a beer membership.

Buy here: thegrommet ($49.95)
19. Height Adjustable Laptop Table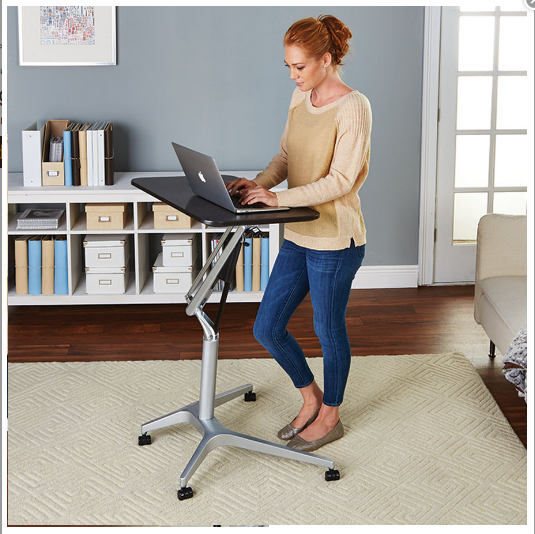 If you're doing "work from home" in the office or apartment, give yourself the option to move and stand up with this easily adjustable work table.
Buy here: brookstone ($299)
20. Amerileather 2 Piece Carry On Set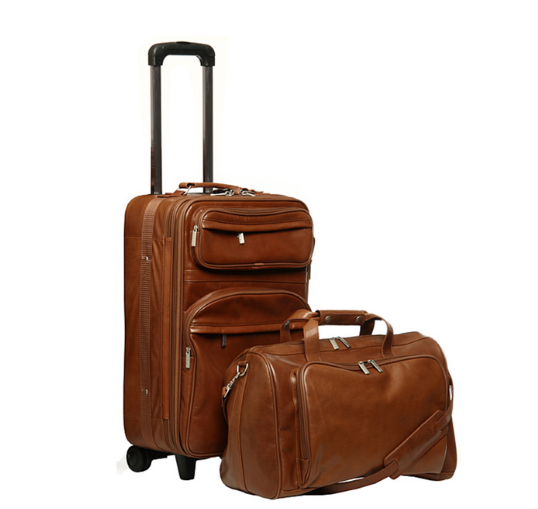 Traveling grads can wanderlust in style with this trendy, 2 piece leather carry-on set.

Buy here: overstock ($211.99)
Visit
Kathy Nguyen
Kathy enjoys writing about trending pop culture and giving you the scoop behind your favorite musicians, entertainers and more.
Related posts