Musicians come in all colors and stripes, yet this highly creative field is charged with individuals and bands that walk on the wild side and a few that even walk on the weird side. To celebrate our Miss Peregrine's Home For Peculiar Children giveaway, we've found the most peculiar musical artists in all of music. We're sure all of them have a place in Miss Peregrine's home.
1. Sia

Pick any popular song of the last few years and you're likely to find several names behind the magic. We guarantee one of them will be Sia. And after years of shirking the spotlight and celebrity, Sia has emerged as a solo artist in all her peculiar glory. Sporting a giant blonde wig that looks like she's balancing a haystack on her head, Sia has never let go of her shyness. Sia is so averse to the spotlight that when playing concerts, she'll perform with her back to the audience, or she'll cover her face with paint or a paper bag (or maybe both). Yet her talent as a solo artist, and her work with other artists (she wrote Rihanna's 'Diamonds' in only 14 minutes!), means she'll frequently be in the public eye for years to come.
2. Buckethead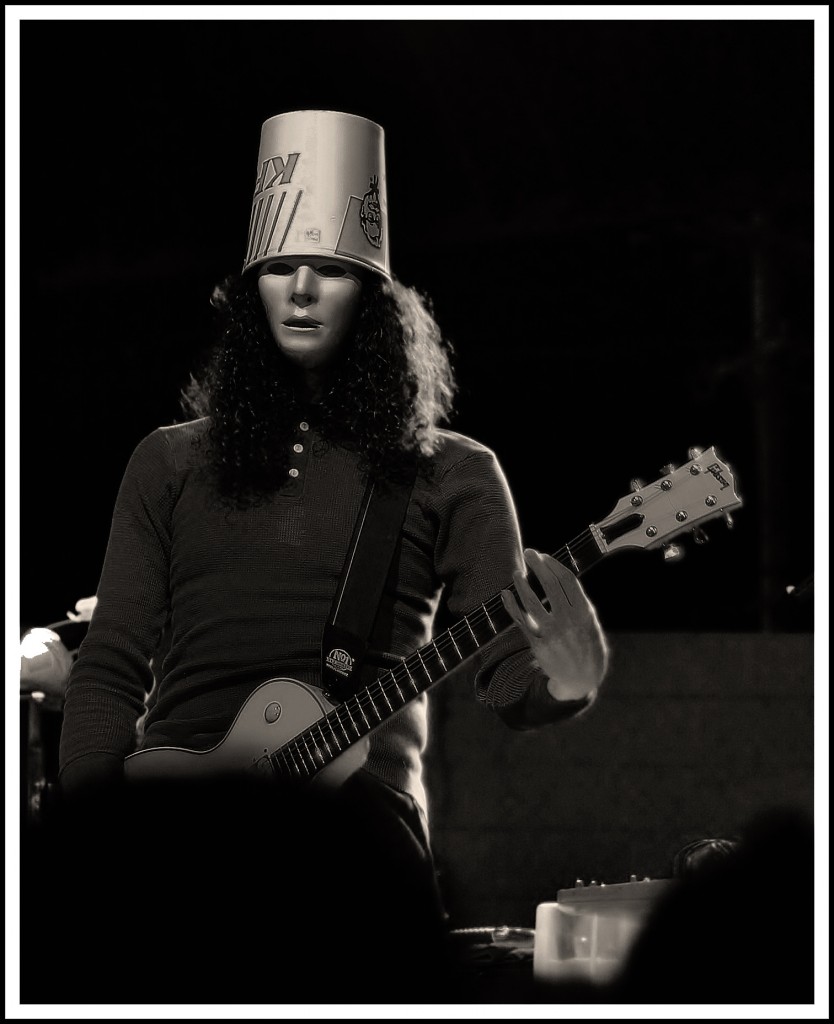 From his creepy mask to the KFC bucket that sits on his head, Buckethead has an unmistakable look that just screams weird. With music spanning just about every genre imaginable (from metal, to bluegrass, to ambient), 256 studio albums under his belt, and features with more than 50 other artists, Buckethead is both progressive and peculiar. Besides, only a man like Buckethead would do the robot and wave nunchuks when performing.
3. Frank Zappa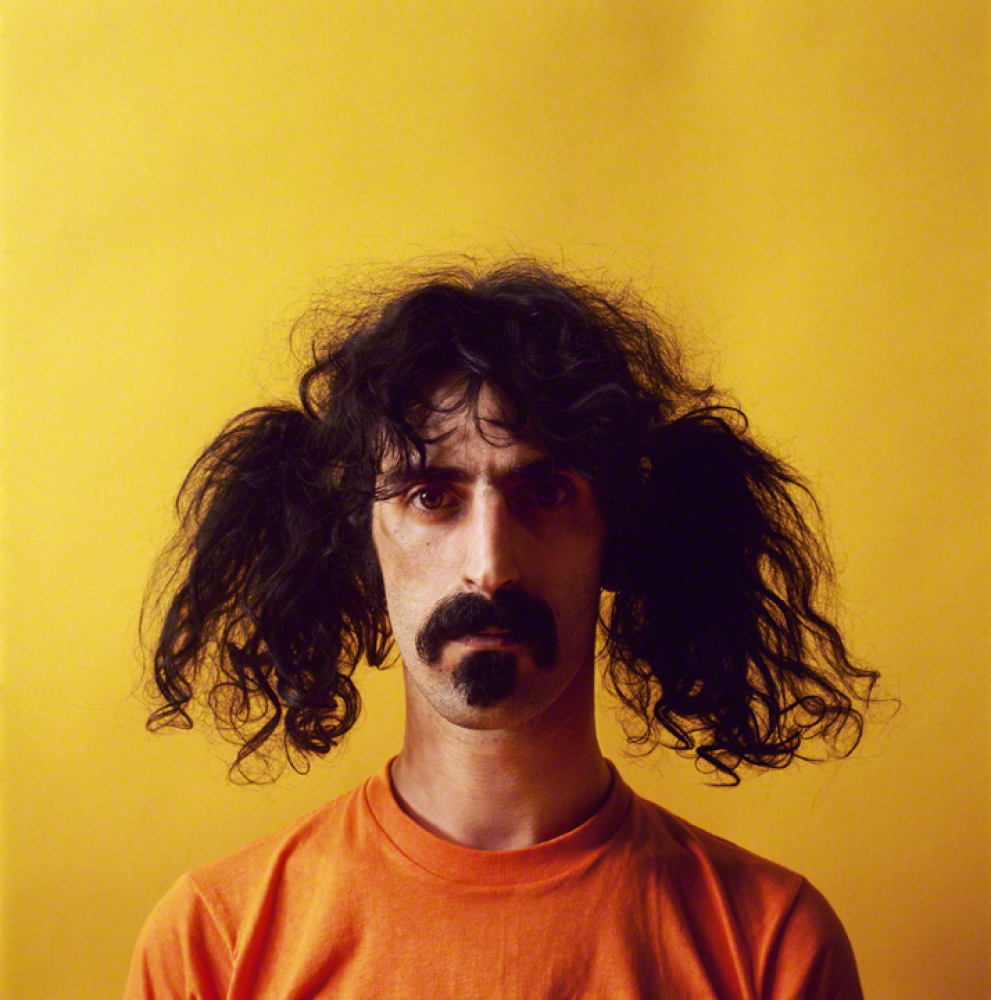 If you've never heard Zappa's music, you might know him for two others reasons – his crusade against parental advisory warnings in the 80's (and civil liberties as a whole) and for naming his kids Dweezil, Ahmet, Diva, and Moon Unit Zappa. But if you're familiar with his catalog, you'll know it's singular and peculiar. With nearly 100 albums ranging from guitar pyrotechnics to symphony orchestral masterpieces, Zappa has a dense catalog admired by stoners, nerds, and anyone looking to freak-out.
4. Prince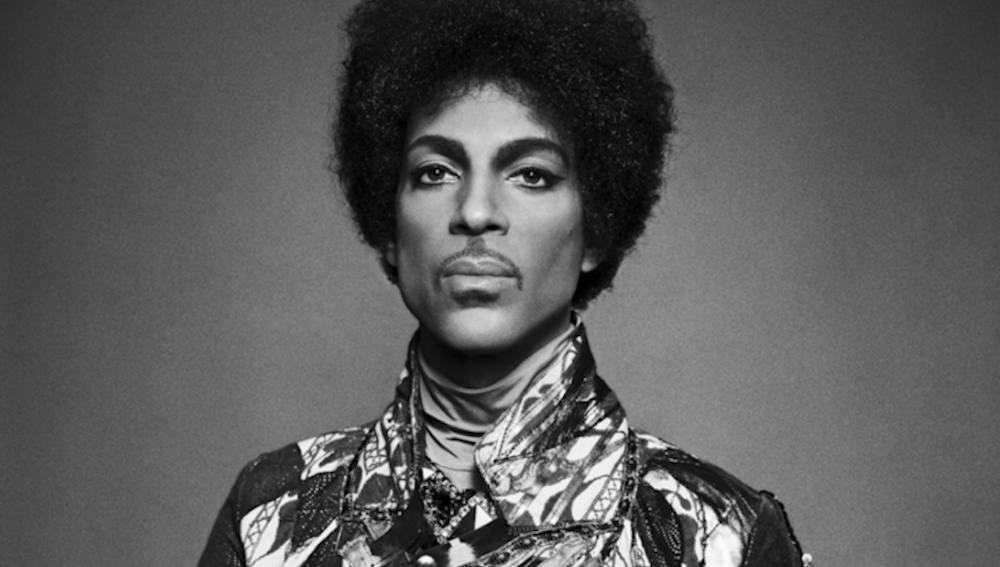 With his untimely death in 2016, Prince has come under renewed appreciation for his rich catalog, except that's a catalog that's largely been unheard! Prince literally has a vault of unreleased music going back to his heyday that he refused to release. Who wouldn't want to hear that? Prince is even more famous for changing his name to to get out of contractual obligations with his label. With big heels and a big sound, the flamboyant musician definitely has a place on our peculiar list.
5. The Shaggs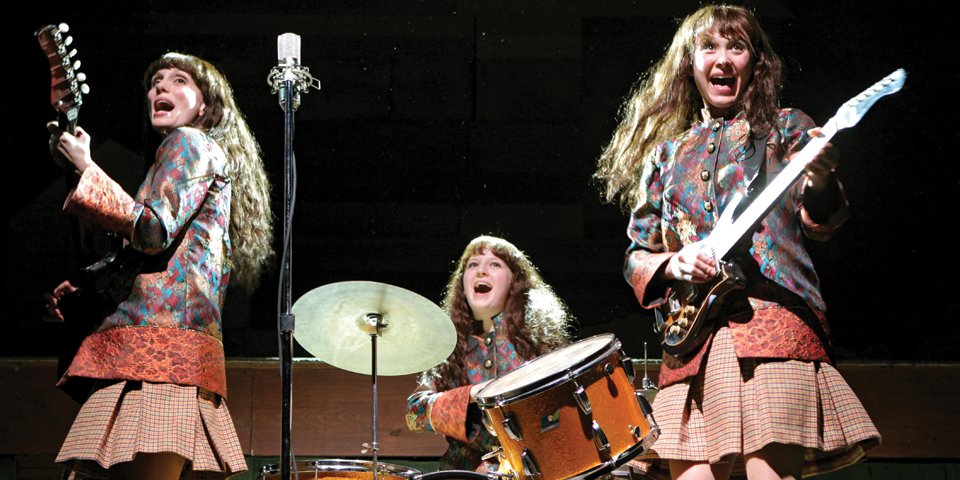 Championed by their father who – after following a palm-reading prophecy from his own mother – pushed his daughters into a music career, the Shaggs have become (in)famous for their sheer ineptitude and lack of music ability. With a lot of heart, and not a lot of musical chops, the Shaggs have become much loved over the years despite (or maybe because of) their musical talent. Even Nirvana front man, Kurt Cobain, loved them.
6. The Residents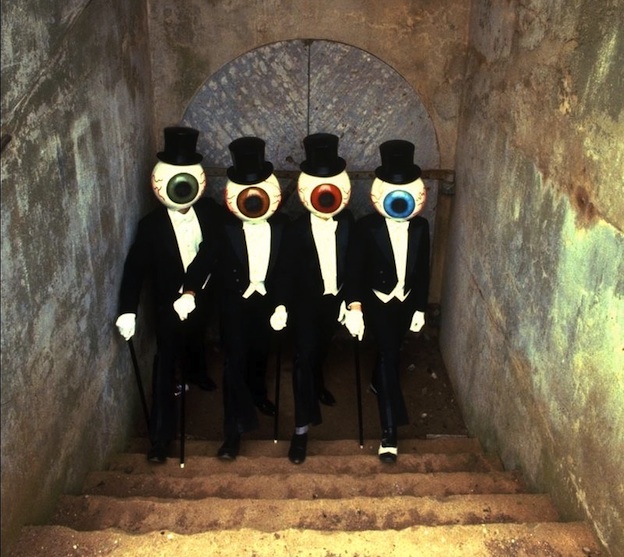 Who are the Residents? Since the 1970s when the Residents first became active, no one knows who is behind an impressive number of music and art pieces. All that people know of the Residents is how they appear in public – as costumed eyeballs wearing top hats and tails. With an obsessive fan base that devour everything from this prolific art project/band, the residents are real odd-balls.
7. Björk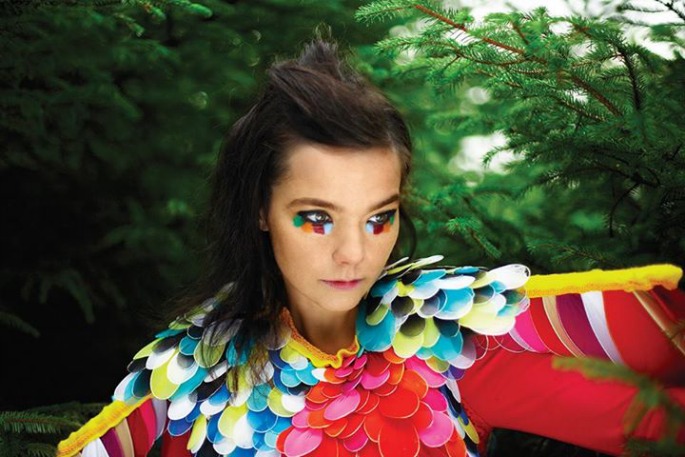 Is there anyone that doesn't love Björk? From Iceland – which in itself seems like a peculiar place for a superstar – Björk is a master of nearly all musical styles that includes pop to experimental music, alternate rock to the avant-garde. Typically sporting elaborate costumes that veer into full blown art pieces, Björk makes Lady Gaga look normal. With a wide-ranging talent that doesn't just include music but also acting and art, and blessed with a beautiful yet otherworldly look from her Inuit heritage, many have wondered if the superhumanly talented Björk is even from Earth!
8. Beethoven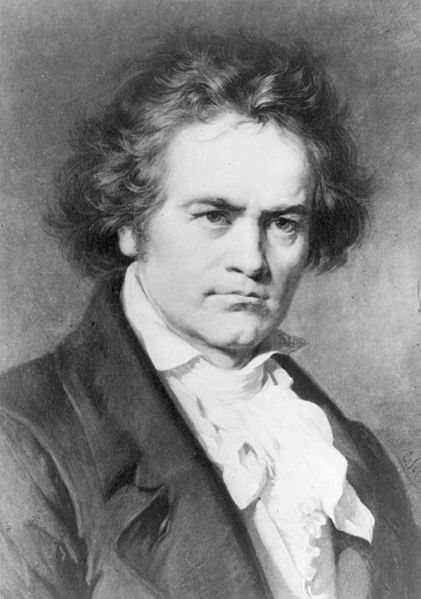 You might laugh at seeing Beethoven's name here, but he was a weird guy. After waking up at dawn and working in the morning, Beethoven would prepare his morning coffee. Nothing peculiar about that, right? Except each morning Beethoven would count every coffee bean. All 60 of them. Every time. But it was afterwards that that Beethoven would engage in his most unusual habit – bathing. For Beethoven, bathing was of paramount importance and he hated to be interrupted. When bathing, Beethoven would pour large jugs of water over his body while humming very loudly. He would spill so much water onto the ground that it would seep through the floor into the rooms below angering his landlord. Very peculiar.
9. Sun Ra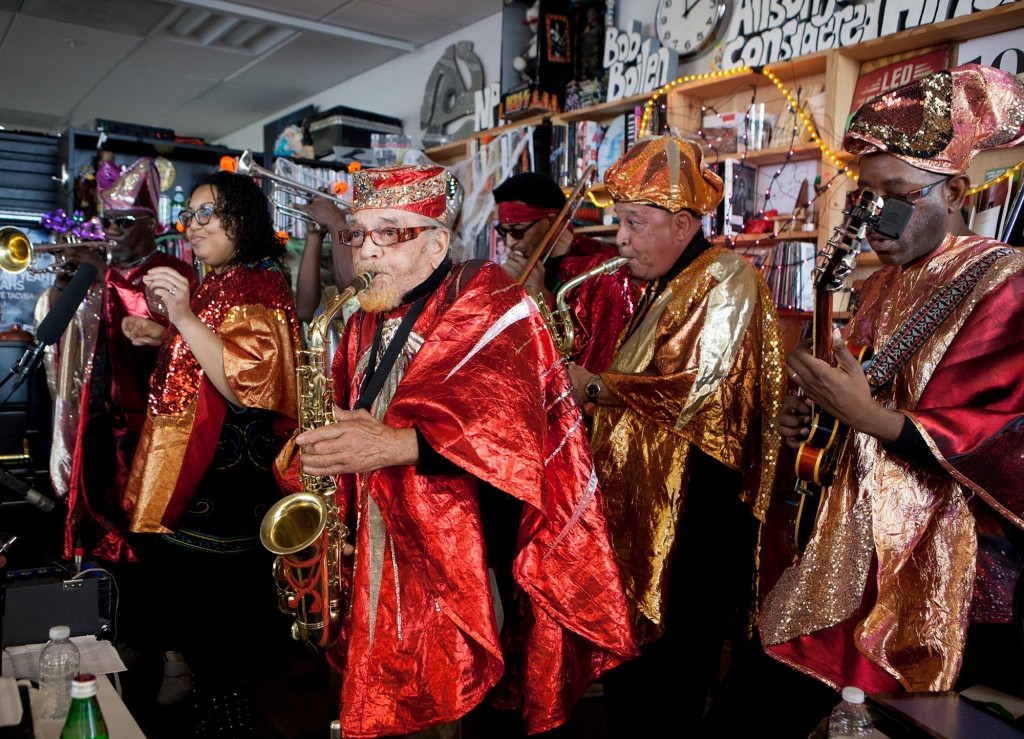 Not even David Bowie's alter ego, Ziggy Stardust, can claim to be the first extraterrestrial musician, that honor goes to Sun Ra, the jazz composer and bandleader. Crafting an impressive mythology around himself and his band, the Arkestra, Sun Ra would play mind-bending jazz while adorning Egyptian headdresses and regal gold robes. Whether or not his claim that he is originally from Saturn holds any weight, Sun Ra has created an entire cosmic universe around himself and his music that will live on.
10. Autopsy Report of Drowned Shrimp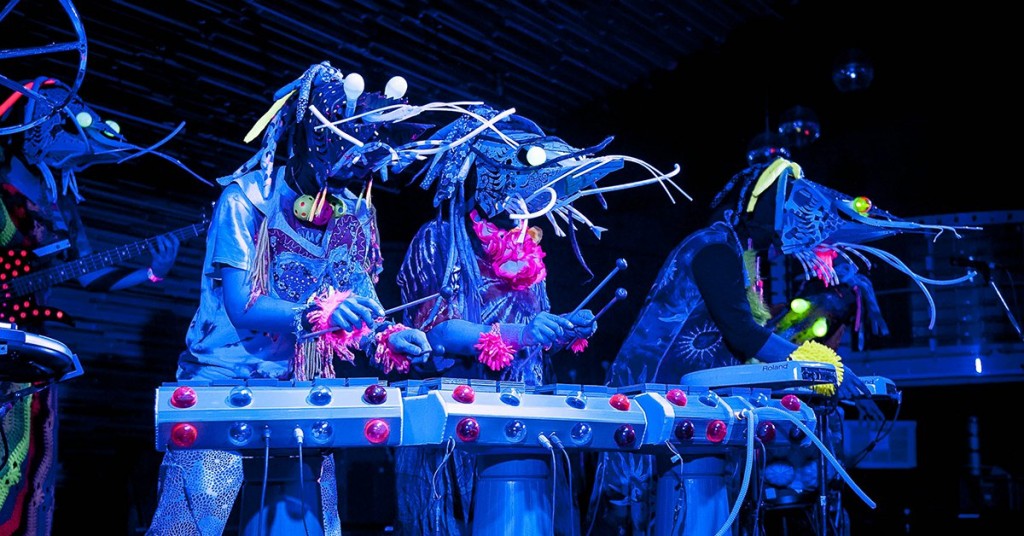 Japan has a reputation for being a peculiar place, and what sort of list like ours would omit some of the more… unusual musical acts from Japan. Meet Autopsy Report of Drowned Shrimp. If the name isn't strange enough then their costumes certainly are. From the Kansai region, the band is reportedly inspired by kaiju monsters (think Godzilla or Ultraman) to dress as giant psychedelic shrimps while playing funk and some other strange hybrid of music. Despite their hard to find presence in the West, we definitely recommend checking them out.
Looking for more peculiarity? Check out our Miss Peregrine Giveaway where you can get $5 off Miss Peregrine's Home For Peculiar Children with the purchase of the VAVA Voom 20 or VAVA Voom 21, or VAVA Flex. #StayPeculiar !
Kathy Nguyen
Kathy enjoys writing about trending pop culture and giving you the scoop behind your favorite musicians, entertainers and more.
Related posts